Glasgow, United Kingdom of Great Britain and Northern Ireland
09:30 AM till 16:00 PM March 2nd 2019
Book your free ticket
Location
Skyscanner,
155 St Vincent Street,
Glasgow,
G2 5NW
Organiser
Ewa G.
Reason for being involved in workshop:
We want to hear stories form everyone, not just the select few!
About Ewa
: We discuss, demonstrate and debate how to write well-structured, malleable software
Facilitator
Rosalyn
Reason for being involved in workshop:
To increase the diversity of the questions, ideas, and solutions we hear in our industry.
About Rosalyn
: Software engineer, occasional pianist, and amateur embroiderer.
Mentor
Kevin Austin
Reason for being involved in workshop:
To help. To learn.
About Kevin
: Lean Agilist, consultant, and community organiser who is passionate about enabling people, organisations, and communities to achieve better ways of creating, working, and learning. Founder and organiser of Lean Agile Glasgow and the organiser of the Agile Scotland community conference and events.
Mentor
Cat Hawker
Reason for being involved in workshop:
I want to give some other people the confidence boost that I got from attending the workshop in 2016 which led to me applying and being accepted to speak at a conference.
About Cat
: Cat is a Senior Software Engineer for BBC Education. She cares a lot about digital accessibility, loves working with open source, and is really looking forward to hearing all your fabulous ideas for talks.
Mentor
Suzanne Lee
Reason for being involved in workshop:
I attended last year and the workshop and coaches were fantastic! They helped me to prepare for my 1st conference talk in London Excel during the AR VR World conference! I have since spoke at other events too including in VR!! So I want to pay it back and help others realise that it is achievable!
About Suzanne
: Virtual Reality specialist, blogger, founder of Pivotal Reality (VR for Dementia), huge advocate for STEM quality and keen collaborator
Mentor
Carole Rennie Logan
Reason for being involved in workshop:
I would like to help others realise they too can submit (and be accepted) to conferences. I know the importance of seeing all people represented on stage at a conference and the power that can have in motivating others and making us feel accepted.
About Carole
: Development team lead, community meetup organiser and conference speaker.
Mentor
Emma Burstow
Reason for being involved in workshop:
This time three years ago, I could not have imagined standing up and delivering my own talk. Now, I have a number of talks under my belt that I am proud of and I would love to help people to make the leap that I have. Raising the visibility of women and people of colour in the industry is something that I am incredibly passionate about.
About Emma
: A .Net developer and international conference speaker, who also writes about tech and regularly attends and speaks at local meetups. Emma is passionate about fostering pathways for new talent and creating nurturing environments for those working in the industry.
Mentor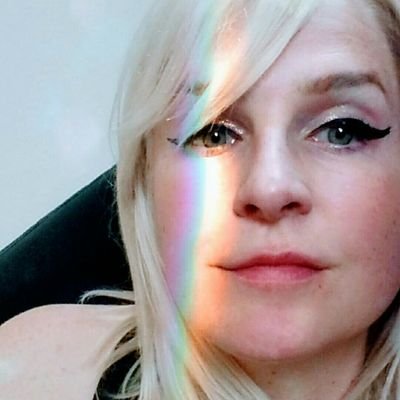 Garann Means
Reason for being involved in workshop:
I attended last year and it was a really inspiring event.
About Garann
: Garann has been doing web development pretty much since the dawn of the web. Around 2010, she started attending conferences and giving talks on JavaScript, Node, CSS, and related topics. She's the author of one book on Node and articles on various topics, and has taught workshops on a variety of technical subjects.
Mentor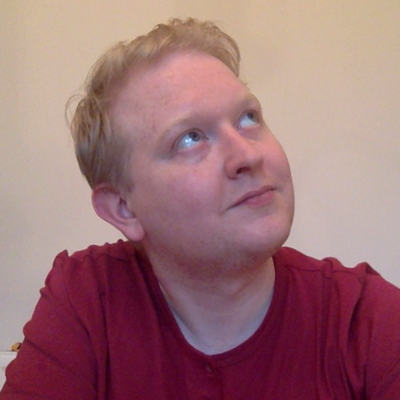 Joe Wright
Reason for being involved in workshop:
To help people. Especially new people, as they bring a fresh perspective which enlightens me as well as the rest of the industry. The second reason is because I can help. I review submissions for a number of conferences, I concentrate on actionable feedback that can improve the chances of a submission being accepted due to the reviewer being able to understand what the session is all about. To do this I use the Perfection Game: https://liveingreatness.com/core-protocols/perfection-game/
About Joe
: Joe Wright is a tech lead that specialises in helping legacy teams with monolithic codebases. He targets the culture of teams, removing anything that they fear while improving the technical capabilities of the team. Joe is an ex-ThoughtWorker, organiser of the CodeCraft conference and the Nevergreen open source project.
Mentor
Kevin McDermott
Reason for being involved in workshop:
To encourage new voices in our industry and fresh perspectives.
About Kevin
: Veteran software developer and CoderDojo Champion.
Access Information
Getting to the venue
Public Transport
Is there a public transportation stop near the venue? Yes
Notes:
Bus Stop ID: 45242475 (https://goo.gl/maps/VmhW8jmtn5R2), served by the 2 simpliCITY bus service. Glasgow Central and Queen Street train stations are also both ~10m walk away.
Are public transportation stops accessible to people using mobility devices? Yes
Are public transportation stops accessible to people using service animals? Yes
Are public transportation stops accessible to people who are sight impaired? No
Is the area around the venue safe and well-lit? Yes
Parking
How close is parking to the venue?
Limited on-street parking. Closest car park is on Waterloo Street, which is ~7m walk away from the venue (https://www.q-park.co.uk/en-gb/cities/glasgow/waterloo-street/)
Are there costs associated with parking?
£16 for up to 8 hours
Is the parking lot well-lit? Yes
Is the parking lot gated? No
Is the parking lot guarded? No
Accessing the venue
Is there any building security? Yes
What is the process for entering?
Sign in with reception on the ground floor.
Are there steps going into the building or space?
No
Are there ramps or elevators?
Yes
Are elevator buttons of an appropriate height for wheelchair users to reach?
Yes
Is there affordable childcare at or near the venue?
No
The Venue
Is there a quiet room? Yes
Is there a nursing room for parents with a newborn? Yes
Notes:
There is a lockable quiet room, as well as several private 'pods'.
Is the venue safe for small children? Yes
Notes:
We cannot provide childcare, but the venue is safe for you to bring your children if they can be supervised at all times.
Is the space easily navigable for people using mobility devices or service animals? Yes
Do chairs in the venue have arms? No
Are food and (non-alcoholic) drinks allowed in the space? Yes
How many bathrooms (both single and multiple occupancy) are available?
2
How many wheelchair accessible stalls are there?
1
How many gender-neutral bathrooms are available?
1
Book your free ticket