Oslo, Norway
12:00 PM till 16:00 PM March 2nd 2019
Organiser
Ida Aalen
Reason for being involved in workshop:
I had a wonderful time at the Berlin GCFP day and would like to give back!
About Ida
: CPO of Confrere
Facilitator
Knut Melvær
Reason for being involved in workshop:
I think it's important to have different voices, perspectives, and backgrounds in tech, and I want to be part of making that happen. Also, so many opportunities for learning!
About Knut
: Runs developer relations at Sanity.io
Mentor
Elisabeth Irgens
Reason for being involved in workshop:
As a previous conference organizer, I have a lot of input to share about people not disqualifying themselves as speakers upfront. It's not their decision, other people are curating the program – they just have to send in their idea.
About Elisabeth
: Developer at the Norwegian postal service.
Mentor
Patricia Aas
Reason for being involved in workshop:
I'd like to see more diverse speakers
About Patricia
: Patricia is a programmer who has worked mostly in C++ and Java. She has spent her career continuously delivering from the same code-base to a large user base, from working on two browsers (Opera and Vivaldi), to working on embedded telepresence endpoints for Cisco. She is focused on the maintainability and flexibility of software architecture, and how to extend it to provide cutting edge user experiences. Her focus on the end users has led her work more and more toward privacy and security, and she has recently started her own company, TurtleSec, hoping to contribute positively to the infosec and C++ communities. She is also involved in the #include<C++> organization hoping to improve diversity and inclusion in the C++ community.
Mentor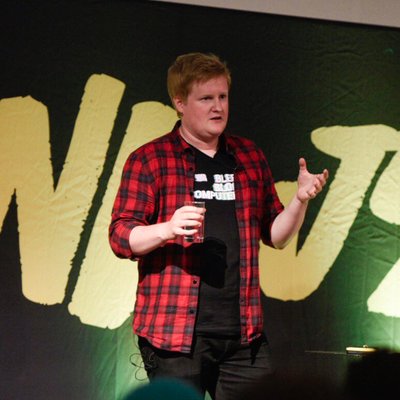 Stian Veum Møllersen
Reason for being involved in workshop:
To introduce other people to the joys of sharing the things you are passionate about.
About Stian
: Dataviz practice lead at Bekk. Wrangler of stacks and squiggly lines.