Glasgow, United Kingdom of Great Britain and Northern Ireland
10:00 AM till 14:00 PM February 3rd 2018
Book your free ticket
Location
Skyscanner
155 St Vincent St, Glasgow G2 5NW
Organiser
Caroline Kirkhope
Reason for being involved in workshop:
I'm a first time conference speaker this year and I think the workshop is a great idea to provide mentoring and help for people who want to give speaking a try. I'm lucky to know a few experienced speakers who gave me feedback on my talk so would like to help pay that forward and help other people. I'm also passionate about increasing diversity in all areas of tech.
About Caroline
: Caroline is an experienced software dev and tech lead with over a decade professionally developing software. Her main interest is web and mobile technologies. Most of her career has been spent working on the Microsoft stack, but she loves learning new tech. She is passionate about continuous learning, delivering quality software and how we collaborate effectively to do this well. She is actively involved in the community, one of the organisers of CodeCraft and CodeCraftConf. As she's progressed in her career she has become passionate about leader leadership, how to inspire teams, enable them to self-organise and encourage leaders at all levels.
Mentor
Cat Hawker
Reason for being involved in workshop:
I want to give some other people the confidence boost that I got from attending the workshop in 2016 which led to me applying and being accepted to speak at a conference.
About Cat
: Cat is a Senior Web Developer for BBC Education. She cares a lot about digital accessibility, loves working with open source and is currently excited about VR, especially in the browser.
Mentor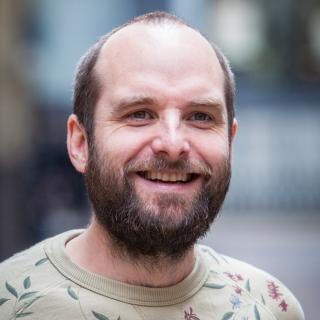 Matt Wynne
Reason for being involved in workshop:
I am lucky to be a white, English-speaking man. I have spoken lots at conferences and got a lot out of it. I want to help other people less privileged than me get the same benefits
About Matt
: Programmer, coach, CEO of Cucumber Ltd, Dad, Husband, Runner, Skier / Snowboarder. Lives on the west coast of Scotland.
Mentor
Garann Means
Reason for being involved in workshop:
To share my experience as a technical speaker.
About Garann
: I'm a JavaScript developer who began making websites in the nineties. In addition to the day jobs and side projects of the past two decades, I've taught web development, written a book on Node, and spoken at multiple developer conferences.
Mentor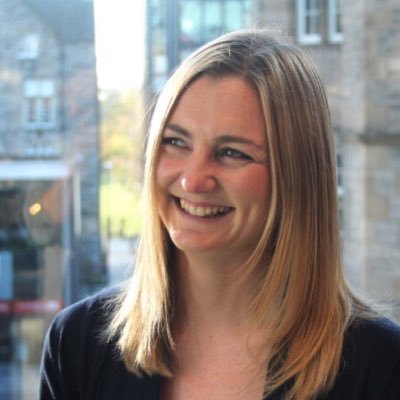 Janet Balneaves
Reason for being involved in workshop:
To provide an opportunity , to those who are uncertain about public speaking, to develop their skills and overcome some of their uncertainties.
About Janet
: Janet Balneaves is a Growth Director and the Growth Tribe lead for our Win Market by Market Tribe in Skyscanner. I have a background in computer science and in my 4 years at Skyscanner I have had the opportunity to work in a very wide variety of areas ranging from engineering to growth. In that time I have also faced my fear of public speaking and have spoken at a few conferences in the past year.
Mentor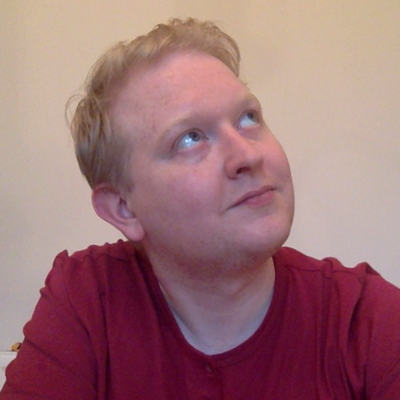 Joe Wright
Reason for being involved in workshop:
To help people. Especially new people, as they bring a fresh perspective which enlightens me as well as the rest of the industry. The second reason is because I can help. I review submissions for a number of conferences, I concentrate on actionable feedback that can improve the chances of a submission being accepted due to the reviewer being able to understand what the session is all about. To do this I use the Perfection Game: https://liveingreatness.com/core-protocols/perfection-game/
About Joe
: Joe Wright is a tech lead that specialises in helping legacy teams with monolithic codebases. He targets the culture of teams, removing anything that they fear while improving the technical capabilities of the team. Joe is an ex-ThoughtWorker, organiser of the CodeCraft conference and the Nevergreen open source project.
Mentor
Gary Fleming
Reason for being involved in workshop:
To help improve the diversity of people comfortable and confident talking in our community. Many of us start talking at meetups and conferences because of the support and help of others. I know I've benefitted from those around me in the community, and I'm happy to help new people step forward.
About Gary
: As an agile coach focussing on technical practices and software crafting, Gary tries to help teams fill the gaps they have when it comes time to do the work. Sometimes that means helping development teams better their testing practices, increasing their communication, or learning how to do reliable, well-structured, well-tested, continuous delivery many times per day.
Access Information
Getting to the venue
Public Transport
Is there a public transportation stop near the venue? Yes
Notes:
There is a bus stop directly outside the front door for east to west through city centre buses. West to east buses run along the next parallel street. Hope Street/Renfield street buses (north/south through city centre buses) run 2 or 3 blocks away.
Its 10 minutes walk from Glasgow Queen Street Station & 5 minutes walk from Glasgow Central Station.
Nearest subway station is Buchanan Street (< 10mins walk).
Are public transportation stops accessible to people using mobility devices? Yes
Notes:
All bus stops have raised kerbs.
See Glasgow subway mobility info on their website http://www.spt.co.uk/subway/maps-stations/mobility/
If you need help with the trains, ScotRail Assisted Travel is available on 0800 912 2901 or 18001 0800 912 2901 (for hard of hearing).
Are public transportation stops accessible to people using service animals? Yes
Are public transportation stops accessible to people who are sight impaired? Yes
Is the area around the venue safe and well-lit? Yes
Notes:
The office is on a main street in Centre of Glasgow.
Parking
How close is parking to the venue?
Less than 10 minutes walk to Cambridge Street car park, there are various other city centre options as well.
Are there costs associated with parking?
3-4 hours £8.80
Is the parking lot well-lit? Yes
Notes:
White light lighting.
Is the parking lot gated? Yes
Notes:
Multi-story car park, gated entry. Pedestrian secure door entry requires scan of parking ticket to enter.
Is the parking lot guarded? Yes
Notes:
Security guards on site.
Accessing the venue
Is there any building security? Yes
What is the process for entering?
Secure building entry. Someone from Skyscanner will be at the front door to let people in. An electronic sign in system at the main reception desk.
Are there steps going into the building or space?
No
Are there ramps or elevators?
Elevators from reception to office floor.
Are elevator buttons of an appropriate height for wheelchair users to reach?
Yes, but the require a security pass so Skyscanner staff will be on hand to direct people up to the office.
Is there affordable childcare at or near the venue?
Unknown, if someone required this please get in touch and we will do our best to help.
The Venue
Is there a quiet room? Yes
Notes:
We have a quiet room on the floor above.
Or there are semi-private seating areas on the main floor.
Is there a nursing room for mothers with a newborn? Yes
Notes:
There is a quiet room upstairs, with a lock on the door. Windows (tinted), as do most of our meeting rooms. There's a sofa, a chair, blankets etc in there.
There are other meeting rooms as well that we can use.
Or there are semi-private seating areas on the main floor.
Is the venue safe for small children? No
Notes:
It's an office environment so probably not ideal but not unsafe if supervised, the event will take place in a large meeting room so won't really be out in the main office. Please get in touch with the organisers if you are planning to bring young children so we can help.
Is the space easily navigable for people using mobility devices or service animals? Yes
Notes:
There is an elevator up to the main floor, there are toilets on the same floor including accessible toilets.
A wide corridor between lift and meeting room(s).
Any specific questions/concerns please get in touch with the organiser so we can help.
Do chairs in the venue have arms? No
Notes:
No. If you require a chair with arms please let the organiser know prior to the event and we can provide one.
Are food and (non-alcoholic) drinks allowed in the space? Yes
Notes:
Yes, you may bring food and drinks. Soft Drinks, Tea & Coffee available from the venue.
How many bathrooms (both single and multiple occupancy) are available?
3
How many handicap stalls or single-occupancy bathrooms are there?
1
How many gender-neutral bathrooms are available? If none is it possible to make some gender-neutral?
1
Book your free ticket