Edinburgh, United Kingdom of Great Britain and Northern Ireland
10:00 AM till 13:00 PM March 2nd 2019
Organiser
Evelyn Utterson
Reason for being involved in workshop:
I love that these workshops exist to encourage and enable more people to get into conference speaking, bringing fresh ideas and insights to a wider audience. I am excited to be a part of that.
About Evelyn
: Software developer based in Edinburgh, UK. Coach and Co-organiser for codebar's Edinburgh chapter.
Mentor
Ceri Shaw
Reason for being involved in workshop:
I want to give back a little of the help and knowledge I've been given along the way.
About Ceri
: Technical Lead @Prudential.
Mentor
Rachel Willmer
Reason for being involved in workshop:
When I started talking at tech conferences, I had a lot of encouragement and support. I really enjoy the conference speaking I do now, and I'd like to give something back.
About Rachel
: Rachel is an experienced freelance DevOps & Full Stack Engineer (she's been programming the Internet since before the Web was invented). Rachel is a Keynote speaker at EuroPython and PyConWeb, and a Google Developer Expert (Firebase). Rachel speaks frequently at conferences on the subject of DevOps, Real-Time Data, etc.
Mentor
James Bell
Reason for being involved in workshop:
I'd love to help get more people from a range of backgrounds speaking at all kinds of events. The broader the range of folk who are talking, the more we can all learn.
About James
: James current works at FreeAgent, attempting to help make the sometimes unapproachable world of accounting accessible to small businesses. One of the things he does in his offtime is organise the Scottish Ruby User's Group, a monthly gathering of folk who talk about programming related things.
Mentor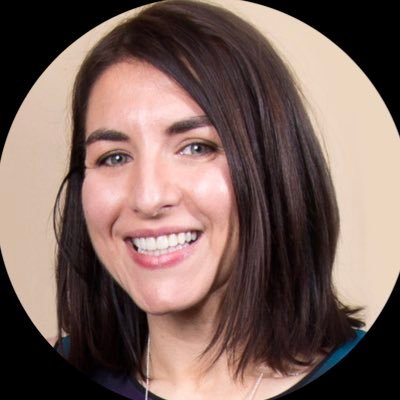 Maria Gutierrez
Reason for being involved in workshop:
I would like to help more diverse voices to share their experiences and expertise at meetups and conferences. We have a lot to learn from you! Speaking at those types of events has created many career opportunities for me over the years, and I would like other people from underrepresented groups in the industry to benefit from those valuable networking opportunities.
About Maria
: Maria is VP of Engineering at Edinburgh-based FreeAgent, one of the UK's largest and most popular online accounting software providers. With 17 years of experience in the software industry, Maria has previously worked at LivingSocial leading globally distributed teams, and at Adobe where she worked in the developer technologies group. Maria is one of the Directors of the WomenWhoCode Edinburgh network. WomenWhoCode is a global non-profit dedicated to inspiring women to excel in technology careers. Maria also speaks frequently at technical conferences about engineering leadership, organisational health and distributed teams.
Mentor
Danae Shell
Reason for being involved in workshop:
It's such a brave and scary thing to do to give your first public talk, but it feels amazing afterwards! I want to help people feel amazing when they step off the stage for the first time.
About Danae
: Danae Shell is Head of Marketing at Care Sourcer, who are transforming the care industry by connecting seekers and providers online. Danae is originally from Tennessee and emigrated to Scotland to pursue a career in e-government, working on the Scottish Parliament's original e-petitioning system. Danae has worked as a programmer, web designer, researcher and online publisher before joining tech company FreeAgent as Head of Awareness, where she built the content and awareness functions. After FreeAgent she joined Care Sourcer as Head of Marketing and is working with the team to help tackle the growing need for care in an ageing population, one of the biggest problems of our time.