Location
Workday
5710 Flatiron Pkwy
Boulder, CO 80301
Organiser
Will Klein
Reason for being involved in workshop:
I believe everyone has something unique to offer and I want to encourage new voices to to give their first conference talk.
About Will
: Will is a full stack engineer at Workday in Boulder. He co-organizes the React Denver meetup, and co-organized the first CFP day workshop in Denver. Will most recently spoke at CascadiaJS in Seattle, and previously spoke at JSConf Iceland, Nodevember, Midwest.io, and presented a workshop at DinosaurJS.
Facilitator
Estella Gonzalez Madison
Reason for being involved in workshop:
Want to help the community
About Estella
: Engineering Manager and UI-focused Engineer
Mentor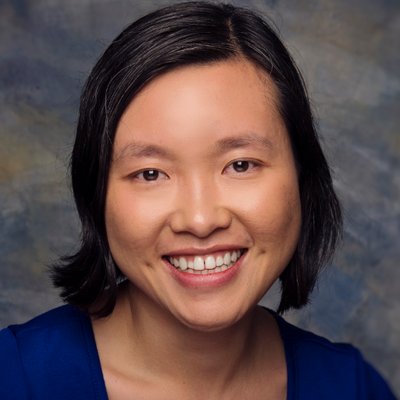 Chiu-Ki Chan
Reason for being involved in workshop:
I love brainstorming with folks to come up with talk ideas, and helping them translate the ideas into compelling proposals. I even gave a talk about it (so meta!) https://www.youtube.com/watch?v=2ESAV51B9VY
About Chiu-Ki
: Chiu-Ki Chan is an Android developer with a passion in speaking and teaching. She has spoken at numerous conferences all over the world, and has been recognized as a Google Developer Expert for her extensive knowledge in Android. She is the one of the organizers of the Android conference 360|AnDev (http://360andev.com), and hopes to make the tech industry a better place by encouraging more underrepresented minorities to speak and be visible.
Mentor
Kate Kilian
Reason for being involved in workshop:
I enjoy offering what I've learned about putting together tech/conference talks & empowering others to do the same!
About Kate
: Software engineer; endless learner on crafting an optimal environment for individual and team effectiveness; knitter; nature lover; cat mom.
Mentor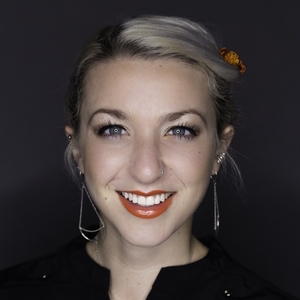 Madison Kerndt
Reason for being involved in workshop:
When I submitted my first proposal and gave my first conference talk, a mentor (through the Women helping Women Ember) helped me tremendously; I would like to so the same for others.
About Madison
: Madison is on a mission to help developers build secure software and to make the digital world a safer place for everyone. She is a Developer Evangelist and Software Engineer at IronCore Labs (https://ironcorelabs.com/), makers of turnkey data security solutions for developers and empowers Enterprises to control their data wherever it lives. Madison has deep roots in the startup community and has worked with multiple startups as a front-end developer, designer, and marketer. She enjoys building, creating, teaching, and contemplating the interplays between technology, community, privacy, and digital security.
Access Information
Getting to the venue
Public Transport
Is there a public transportation stop near the venue? Yes
Are public transportation stops accessible to people using mobility devices? Yes
Are public transportation stops accessible to people using service animals? No
Are public transportation stops accessible to people who are sight impaired? No
Is the area around the venue safe and well-lit? Yes
Parking
How close is parking to the venue?
on-site
Are there costs associated with parking?
no cost
Is the parking lot well-lit? Yes
Is the parking lot gated? No
Is the parking lot guarded? No
Accessing the venue
Is there any building security? No
What is the process for entering?
Please enter the front door. Someone will be present to greet you and sign you in.
Are there steps going into the building or space?
no steps, ramps from parking lot to sidewalk are present
Are there ramps or elevators?
sidewalk ramps, no ramps or steps inside
Are elevator buttons of an appropriate height for wheelchair users to reach?
Is there affordable childcare at or near the venue?
Please contact an organizer if you need childcare!
The Venue
Is there a quiet room? Yes
Notes:
We have several meeting rooms available as a quiet space.
Is there a nursing room for parents with a newborn? Yes
Notes:
We have a dedicated privacy room for this purpose.
Is the venue safe for small children? Yes
Notes:
Please contact an organizer if you would like to bring your child.
Is the space easily navigable for people using mobility devices or service animals? Yes
Do chairs in the venue have arms? Yes
Are food and (non-alcoholic) drinks allowed in the space? Yes
Notes:
We will be serving lunch, beverages, and snacks. Bring your own if you like though.
How many bathrooms (both single and multiple occupancy) are available?
2
How many wheelchair accessible stalls are there?
2
How many gender-neutral bathrooms are available?
0
Book your free ticket