Philadelphia, United States of America
18:00 PM till 21:00 PM March 2nd 2019
Location
Indy Hall
399 Market Street - 3rd Floor
Philadelphia, PA
Workshop Information
Organiser
Karin Wolok
Reason for being involved in workshop:
As a woman in tech coming from an un conventional background, I am a big advocate for promoting diversity in technology.
About Karin
: "Rap Battles to Robot Battles", Karin started her professional journey in the music industry working the some of the world's most well-renowned entertainers. She was nicknamed, "spiderwoman" because of her passion in networking... "creating a web" of people. She launched and grew a women's networking group, with the focus of sharing resources with one another. (unbeknownst to her at the time of how graph-y that was) She began working with development community, after accepting a role at a VC-backed startup. She fell in love with the the community's strength, support for each other, and endless appetite for knowledge. She found her home at Neo, where she can connect the people in a community with a product that values connections and relationships as much as she.
Mentor
Pam Selle
Reason for being involved in workshop:
To help make the line-up at conferences better reflect the diversity of our community.
About Pam
: Professional nerd, amateur humorist, author, and hacker. @iopipes, Google Developer Expert & @recursecenter alum [she/her]
Mentor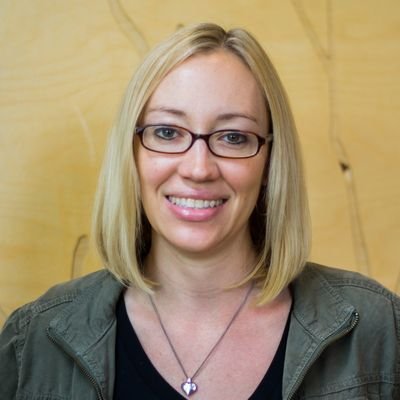 Jennifer Voss
Reason for being involved in workshop:
To help people get over the hurdle of submitting their first talk proposal, improving existing proposals and learn from everyone else there.
About Jennifer
: Jenn is a software engineer on the Precision Medicine team at Elsevier. Based in Philadelphia, she is responsible for building cutting edge products that reach millions of users. She is a Google Developer Expert in web technologies, and organizer of LibertyJS, PhillyJSDev and TacoJS. She likes to automate things, and once built a thermoregulated heat lamp for her pet lizard. Because she loves her lizard - almost as much as not having to get off the couch to flip a switch.
Mentor
Amber Burgess
Reason for being involved in workshop:
Encourage a more diverse representation at Conferences because I am tired of the same old speakers!
About Amber
: Agile Project Manager with a passion for inclusion and career changers!
Mentor
Sarah Gray
Reason for being involved in workshop:
I'd love to see new speakers at the meetup groups and conferences I organize.
About Sarah
: Sarah is a software engineer and general language nerd. After finishing her BA in English literature, she fell in love with technology and never looked back. She returned to school and got a computer science degree from the University of Pennsylvania after working in IT for several years. Sarah is an engineering manager and a polyglot programmer at PromptWorks, a Philadelphia-based consulting firm. When not geeking out over code, she is super passionate about the Philadelphia tech scene; she's a co-organizer of Philadelphia Python Users Group and DevOpsDays Philadelphia. Sarah's always on the lookout for kati rolls and book recommendations.