Location
Linode
249 Arch St, Philadelphia, PA 19106
Workshop Information
**EVENT OVERVIEW**
Speaking at conferences, meetups, and other events can boost your career, inspire innovation in your company, and even spur your entire field forward. It's also a great way to deepen your expertise, gain confidence, and help new engineers or designers grow. But it's scary to hit send on that first proposal—especially when you're not used to seeing people like you on stage.
In this workshop, you'll hear from experienced speakers in tech and design, and learn how they developed their ideas into talks, built their profiles, and overcame barriers. Then, we'll walk you through a step-by-step process that takes you from "I don't know where to start" to having a draft proposal, a place you want to pitch it, and the confidence to make it happen.
Over the course of the day, we will:
- Brainstorm talk ideas, and identify the unique expertise you bring to the table
- Develop one idea into a specific topic that's authentic and memorable
- Draft a talk proposal and bio that commands attention and resonates with your audience
- Decide where you want to pitch your talk and get started
- Get feedback on each stage of your work from a team of experienced speaking mentors—and from your peers
**AGENDA**
10:10 - 10:30 - Welcome and Opening Activity
—
10:30-11 - Mentor Panel
Facilitated by Sara Wachter-Boettcher, Product & Content Strategy Consultant, Author, and Principal @ Rare Union
Panelists:
- Sarah Guido, Senior Data Scientist @ InVision
- David Dylan Thomas, Principal, Content Strategy @ Think Company
- Jennifer Voss, Software Engineering Lead, Precision Medicine @ Elsevier
—
11-11:30 - Developing a Topic
We'll use a guided process to brainstorm topics and consider our audience.
—
11:30-12:15 - Turning a Topic into a Talk
We'll take one idea from the brainstorm, and develop it into a talk proposal.
—
12:15 - 1 - Lunch
Kindly sponsored by our friends at Linode!
—
1-1:15 Identifying Conferences, Meetups, and Other Events
Working in small groups, we'll identify events that are a good fit for your talk.
—
1:15-1:50 Peer Feedback and Revision
We'll share our proposals, gather feedback, and revise them to be clearer and more memorable.
—
1:50-2:15 Bios
We'll help you draft a bio that celebrates your personality and communicates your unique expertise.
—
2:15-2:30 Closing
We'll close the day by discussing what's next for your speaking career!
**MEET YOUR ORGANIZING TEAM**
Sarah Gray, Software Development Manager @ Linode
Jenn Voss, Software Engineering Lead, Precision Medicine @ Elsevier
Sara Wachter-Boettcher, Content Strategy Consultant, Author, and Principal @ Rare Union
Karin Wolok, Program Manager of Community Development @ Neo4j
**THANK YOU TO OUR SPONSORS!**

Linode for hosting us at their venue and for lunch
DevOpsDays Philly for our caffeine for the day
**AND OUR PARTNERS!**
Global Diversity CFP Day
DataPhilly
Rladies
Tech Women Network
Female Professionals Collective
Organiser
Karin Wolok
Reason for being involved in workshop:
As a woman in tech coming from an un conventional background, I am a big advocate for promoting diversity in technology.
About Karin
: "Rap Battles to Robot Battles", Karin started her professional journey in the music industry working the some of the world's most well-renowned entertainers. She was nicknamed, "spiderwoman" because of her passion in networking... "creating a web" of people. She launched and grew a women's networking group, with the focus of sharing resources with one another. (unbeknownst to her at the time of how graph-y that was) She began working with development community, after accepting a role at a VC-backed startup. She fell in love with the the community's strength, support for each other, and endless appetite for knowledge. She found her home at Neo, where she can connect the people in a community with a product that values connections and relationships as much as she.
Facilitator
Sara Wachter-Boettcher
Reason for being involved in workshop:
Way too many talented people and interesting ideas aren't getting heard—and I want to help change that.
About Sara
: Sara is the principal of Rare Union, a keynote speaker, and the author of three tech/design books: Technically Wrong: Sexist Apps, Biased Algorithms, and Other Threats of Toxic Tech from W.W. Norton, Design for Real Life (with Eric Meyer) from A Book Apart, and Content Everywhere from Rosenfeld Media. From 2012 to 2015, she was also the editor-in-chief of A List Apart, where she set editorial direction, led a team of editors, and worked with authors to publish hundreds of web design and development articles. Her work has been featured in The Washington Post, Slate, The Guardian, and more, and she's spoken at dozens of events across four continents, including SXSW, Drupalcon, UX Week, Confab, Web Directions, and An Event Apart.
Mentor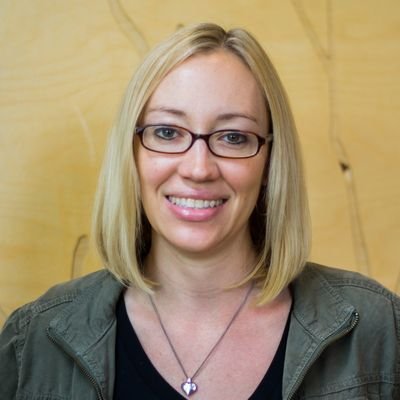 Jennifer Voss
Reason for being involved in workshop:
Public speaking has made a huge impact on my career and personal life. I'd like others to know what a difference it can make, and help them get involved!
About Jennifer
: Jenn is an experienced technologist with strong ties to the community. As engineering manager of the Precision Medicine team at Elsevier, she is responsible for building cutting edge products that help healthcare professionals improve patient outcomes. She is an international speaker, Google Developer Expert in web technologies, and President of the non-profit organization Liberty Tech Events, which provides technology education to the Philadelphia area.
Mentor
Sarah Gray
Reason for being involved in workshop:
I'd love to see new speakers at the meetup groups and conferences I organize.
About Sarah
: Sarah is a software engineer and general language nerd. After finishing her BA in English literature, she fell in love with technology and never looked back. She returned to school and got a computer science degree from the University of Pennsylvania after working in IT for several years. Sarah is an engineering manager and a polyglot programmer at Linode, a Philadelphia-based cloud hosting service. When not geeking out over code, she is super passionate about the Philadelphia tech scene; she's a co-organizer of Philadelphia Python Users Group, Software as Craft, and DevOpsDays Philadelphia. Sarah's always on the lookout for kati rolls and book recommendations.
Access Information
Getting to the venue
Public Transport
Is there a public transportation stop near the venue? Yes
Are public transportation stops accessible to people using mobility devices? Yes
Are public transportation stops accessible to people using service animals? Yes
Are public transportation stops accessible to people who are sight impaired? No
Is the area around the venue safe and well-lit? Yes
Parking
How close is parking to the venue?
Are there costs associated with parking?
Is the parking lot well-lit? No
Is the parking lot gated? No
Is the parking lot guarded? No
Accessing the venue
Is there any building security? No
What is the process for entering?
Are there steps going into the building or space?
Are there ramps or elevators?
Are elevator buttons of an appropriate height for wheelchair users to reach?
Is there affordable childcare at or near the venue?
The Venue
Is there a quiet room? No
Is there a nursing room for parents with a newborn? Yes
Is the venue safe for small children? No
Is the space easily navigable for people using mobility devices or service animals? Yes
Do chairs in the venue have arms? No
Are food and (non-alcoholic) drinks allowed in the space? Yes
How many bathrooms (both single and multiple occupancy) are available?
0
How many wheelchair accessible stalls are there?
0
How many gender-neutral bathrooms are available?
0
Book your free ticket