Boston, United States of America
10:00 AM till 16:00 PM March 2nd 2019
Location
TBD
Organiser
Anna Nagy
Reason for being involved in workshop:
I've learned a ton from speaking at and attending conferences, believe some of the best ideas come from those with the freshest and newest perspectives, and care a ton about promoting diversity in tech for people of all backgrounds and corners of the industry.
About Anna
: Anna Nagy is a Enterprise Support Engineer at Travis CI, which gives her endless opportunity to happily wax poetic on the mechanics of communicating complex and interesting ideas and processes in new and accessible ways (with or without splitting infinitives). She's also enjoyed both speaking at and reviewing papers for conferences, runs a global remote meet-up for people working in customer support and customer success, and is involved as an organizer and member of the Trust Committee for Rails Girls Summer of Code.
Mentor
Andy Haskell
Reason for being involved in workshop:
To give back in the tech community and to help more speakers give tech talks
About Andy
: Software engineer at Diffeo, meetup co-organizer at Boston Golang, and distance runner. Don't ask me about Pokémon or sloths unless you want to have a 45-minute conversation!
Mentor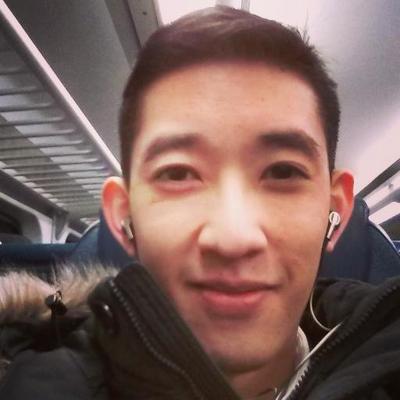 Eddie Kay
Reason for being involved in workshop:
I want underrepresented people to discover speaking opportunities, apply to CFPs, give talks, and ultimately find their voice.
About Eddie
: Eddie is a senior engineering manager at athenahealth, where he runs CFP workshops and encourages people to attend and speak at a wide variety of conferences.
Access Information
Getting to the venue
Public Transport
Is there a public transportation stop near the venue? Yes
Are public transportation stops accessible to people using mobility devices? Yes
Are public transportation stops accessible to people using service animals? No
Are public transportation stops accessible to people who are sight impaired? No
Is the area around the venue safe and well-lit? Yes
Parking
How close is parking to the venue?
Are there costs associated with parking?
Is the parking lot well-lit? No
Is the parking lot gated? Yes
Is the parking lot guarded? Yes
Accessing the venue
Is there any building security? Yes
What is the process for entering?
Are there steps going into the building or space?
Are there ramps or elevators?
Are elevator buttons of an appropriate height for wheelchair users to reach?
Is there affordable childcare at or near the venue?
The Venue
Is there a quiet room? No
Is there a nursing room for mothers with a newborn? Yes
Is the venue safe for small children? No
Is the space easily navigable for people using mobility devices or service animals? Yes
Do chairs in the venue have arms? No
Are food and (non-alcoholic) drinks allowed in the space? Yes
How many bathrooms (both single and multiple occupancy) are available?
0
How many handicap stalls or single-occupancy bathrooms are there?
How many gender-neutral bathrooms are available? If none is it possible to make some gender-neutral?