Workshop Information
❗ Sign up both for drinks (March 1st) and workshop (March 2nd). All mentors and participants are welcome to both!
**PRE-WORKSHOP DRINKS
Date: March 1st
Time: 7pm
Location: Intercom HQ
Address: 2nd Floor Stephen Court, 18-21 St Stephen's Green, Dublin, D02 N960
7pm - How to prepare & deliver a conference talk by Evelyn Clinton, Editor & Content Producer, Intercom who prepares Intercomrades who speak at Inside Intercom!
7:20pm - Drinks - people can meet and get to know each other, so that they feel more comfortable on the next day during the workshop & mentoring 💖
**WORKSHOP: HOW TO BECOME A SPEAKER
Date: March 2nd
Time: 11am
Location: Zendesk HQ
Address: 55 Charlemont Pl, Saint Kevin's, Dublin, D02 F985
11:00 - Registration + ☕
11:15 - Welcome note by Sheeka Patak, Senior Software Engineer, Zendesk
11:20 - Success Story: last year's mentee Luminita Birnicu & her mentor Vessy Tasheva
11:40 - Picking the subject of your talk
12:10 - Writing a talk proposal for conferences' CFP (Call For Speakers)
12:40 - Lunch break
13:20 - How to craft your bio by Vessy Tasheva, Founder of Vessy.com & Author of "2019 Diversity in the Workplace Report" (followed by brainstorming session)
13:40 - Panel discussion: how to prepare for your talk + Q&A
14:30 - End
Organiser
Vessy Tasheva
Reason for being involved in workshop:
I believe that a boardroom should be filled with people who complement each other in terms of experiences and background. We need all voices to be heard! Being a speaker is a way to grow from a successful professional into an influencer and a leader. The Global Diversity CFP Day enables exactly that; it helps people build the confidence and acquire the skills needed to be on the journey to becoming a leader.
About Vessy
: Founder of Vessy.com • Author of "2019 Diversity in the Workplace Report: vessy.com/diversity • Diversity & Inclusion Consultant
Facilitator
Sheeka Patak
Reason for being involved in workshop:
I think it's important to give people all the tools they need to succeed, especially those from underrepresented groups for whom "mainstream" resources might not be sufficient or available.
About Sheeka
: I'm an engineer at Zendesk and I'm really passionate about promoting minorities and tech.
Mentor
Serena Fritsch
Reason for being involved in workshop:
I like to help others to overcome their fears of public speaking.
About Serena
: Product Engineer@Intercom
Mentor
Vicky Twomey-Lee
Reason for being involved in workshop:
I want to help people who have amazing ideas and projects, to share them at meetups, conferences, etc.
About Vicky
: Coder, Tech Event Organiser, Mentor, Advocates Diversity in Tech & 😺Hugger
Mentor
Lumi Birnicu
Reason for being involved in workshop:
As one of the GDCFP event mentees, who did get inspired and motivated to work on her tech presentation skills and exercise them with two different occasions, I'd like to contribute to others encouragement on this path.
About Lumi
: Software Engineer @ Zendesk
Mentor
Ntsoaki Phakoe
Reason for being involved in workshop:
Interested in development and feel that throughout my development made some pivotal mistakes that I feel a lot of young women need to hear. Passionate about events focused on inclusion.
About Ntsoaki
: Highly motivated, determined and experienced Career Coach. Worked in healthcare, education, coaching, recruitment, training, HR, leading and communication. Passionate about personal development, psychology, positive psychology, emotional intelligence, women empowerment, diversity and inclusion.
Mentor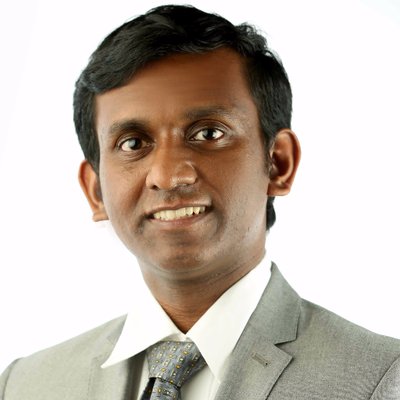 Allen Thomas Varghese
Reason for being involved in workshop:
I want to see more speakers at events with diverse experiences and unique perspectives on approaching different problems. The more sharing, the more learning!
About Allen
: Experienced software engineer with experience in healthcare, innovation, e-learning and community engagement. Speaker at technology events, organises workshops for promoting Python programming and supports community events around entrepreneurship & idea generation. Learning junkie and productivity addict.
Access Information
Getting to the venue
Public Transport
Is there a public transportation stop near the venue? Yes
Notes:
The closest bus stop is Upper Leeson Street or Richmond Street. The closest Luas stop is Charlemont.
Are public transportation stops accessible to people using mobility devices? Yes
Are public transportation stops accessible to people using service animals? Yes
Are public transportation stops accessible to people who are sight impaired? Yes
Is the area around the venue safe and well-lit? Yes
Parking
How close is parking to the venue?
On street parking is approximately 200m from the building.
Are there costs associated with parking?
Yes.
Is the parking lot well-lit? Yes
Is the parking lot gated? No
Is the parking lot guarded? No
Accessing the venue
Is there any building security? Yes
What is the process for entering?
Please register at the front desk. It will be to your right when you enter.
Are there steps going into the building or space?
No
Are there ramps or elevators?
Yes
Are elevator buttons of an appropriate height for wheelchair users to reach?
Yes
Is there affordable childcare at or near the venue?
No
The Venue
Is there a quiet room? Yes
Is there a nursing room for parents with a newborn? Yes
Is the venue safe for small children? No
Is the space easily navigable for people using mobility devices or service animals? Yes
Do chairs in the venue have arms? Yes
Notes:
If needed we can find some chairs without arms.
Are food and (non-alcoholic) drinks allowed in the space? Yes
Notes:
Food and drinks will be provided free of charge.
How many bathrooms (both single and multiple occupancy) are available?
1
How many wheelchair accessible stalls are there?
2
How many gender-neutral bathrooms are available?
0
Book your free ticket