Brighton, United Kingdom of Great Britain and Northern Ireland
11:00 AM till 15:00 PM February 3rd 2018
Book your free ticket
Location
68 Middle Street
Brighton
BN1 1AL
Workshop Information
Rough schedule:
11am Arrival .
11:15am Welcome: Jeremy will introduce the team and why are they here and explain format of workshop .
11:30am Advice video #1: CFP Advice from Raquel Velez and Sarah Mei .
11:50am Mentors work with groups of attendees to help figure out what they want to speak about .
12:10pm Proposal Writing .
12:30pm Video: Crafting Your Bio: By Danielle Barnes from @WomenTalkDesign .
1pm LUNCH BREAK - food will be provided, please inform us of any dietary requirements .
1:30pm Inclusive Language Activity .
1:45pm Advice video #2: Your perfect tech talk from Saron Yitbarek .
2:00pm Proposal Writing + feedback with mentors .
2:30pm Advice video: The Art of Slide Design by Melinda Seckington .
2:50pm Proposal Writing + feedback with mentors .
2:15pm Advice video #3: Jessica Rose: The day of your talk .
2:30pm Attendees present their talk proposal (purely optional) .
3:00pm End of Day: Say Goodbye
Organiser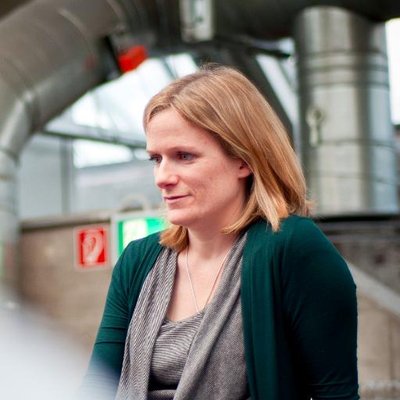 Julie Sharp
Reason for being involved in workshop:
Having run ffconf for the last 9 years, it has been an honour to witness the increased diversity of the speakers and audience - it is so important to encourage new people to the scene to expand the conversations already taking place.
About Julie
: Co-organiser of ffconf, an annual web dev conference in Brighton with a strong diversity ethos.
Facilitator
Jeremy Keith
Reason for being involved in workshop:
I'd like to encourage a wider range of people to speak at events.
About Jeremy
: An Irish web developer living and working in Brighton, England with the splendid design consultancy Clearleft.
Mentor
Rosa Fox
Reason for being involved in workshop:
Speaking in public displays that people underrepresented in tech are present and have a voice. This is really important in having our say in the world of tomorrow.
About Rosa
: Rosa is a Developer at Government Digital Service (GDS). She co-chairs the GDS Women's network, as part of which she runs a 'Break Into Public Speaking' course. She is an organiser of www.codebar.io and is actively involved in achieving greater diversity in the tech industry.
Mentor
Dorothy Wingrove
Reason for being involved in workshop:
To share experiences with others.
About Dorothy
: Dorothy is a Brighton based developer working for a Rails consultancy.
Access Information
Getting to the venue
Public Transport
Is there a public transportation stop near the venue? Yes
Notes:
Buses stop at Churchill Square, a 7 minute walk from the venue.
Brighton train station is an 11 minute walk.
Are public transportation stops accessible to people using mobility devices? Yes
Notes:
Brighton & Hove buses provide the following information: http://www.buses.co.uk/page.shtml?pageid=1507
Are public transportation stops accessible to people using service animals? Yes
Notes:
Buses welcome service animals
Are public transportation stops accessible to people who are sight impaired? Yes
Notes:
Additional information can be found here: http://www.buses.co.uk/page.shtml?pageid=1411
Is the area around the venue safe and well-lit? Yes
Parking
How close is parking to the venue?
The Lanes car park, Black Lion Street, 0.2 miles, a 3 minute walk
Are there costs associated with parking?
Up to £20 for 9 hours: http://www.brighton-hove.gov.uk/content/parking-and-travel/parking/lanes-car-park-central-brighton
Is the parking lot well-lit? Yes
Is the parking lot gated? Yes
Notes:
Gated and also only people with parking tickets can access the building (so keep your ticket on your person).
Is the parking lot guarded? Yes
Accessing the venue
Is there any building security? Yes
What is the process for entering?
Buzz the bar button on intercom.
Are there steps going into the building or space?
One steep step into entrance, ramp can be provided.
Are there ramps or elevators?
Venue room is on ground floor
Are elevator buttons of an appropriate height for wheelchair users to reach?
n/a
Is there affordable childcare at or near the venue?
Children are welcome but with parental supervision. If you'd like to bring your baby/child, do let us know and we can try to provide appropriate equipment.
The Venue
Is there a quiet room? Yes
Notes:
a meeting room separate to the main workshop room
Is there a nursing room for mothers with a newborn? Yes
Notes:
yes, though it is the same room as the quiet room.
Is the venue safe for small children? Yes
Notes:
yes with parental supervision
Is the space easily navigable for people using mobility devices or service animals? Yes
Notes:
On the ground floor so no steps beyond the front door where a ramp is provided.
Do chairs in the venue have arms? Yes
Notes:
The chairs in the main workshop room do not have arms. There are chairs in the bar area that do have arms.
Are food and (non-alcoholic) drinks allowed in the space? Yes
Notes:
Refreshments will be provided and dietary requirements catered for (with prior notice) but you are also welcome to bring your own.
How many bathrooms (both single and multiple occupancy) are available?
5
How many handicap stalls or single-occupancy bathrooms are there?
1
How many gender-neutral bathrooms are available? If none is it possible to make some gender-neutral?
4
Book your free ticket