London, United Kingdom of Great Britain and Northern Ireland
10:00 AM till 15:45 PM February 3rd 2018
Book your free ticket
Location
Spektrix, 3 Dorset Rise, London, EC4Y 8EN
Organiser
Kimberley Cook
Reason for being involved in workshop:
As someone who ALWAYS speaks to a million people before submitting a CFP I think this workshop is a great idea.
About Kimberley
: I am a freelance web developer currently based in London.
Mentor
Amy Dickens
Reason for being involved in workshop:
I want to help others get their CFPs out there and feel confident about speaking at conferences/workshops/tech events.
About Amy
: PhD Comp Sci at University of Nottingham, GitHub Campus Rep, Co-Founder of My Kind of Tech (http://mykindof.tech) helping make tech spaces more inclusive & spreading ✨ everywhere I go!
Mentor
Emmett Walsh
Reason for being involved in workshop:
I think CFP day is a great idea. I want to help other people get to a space where they're comfortable presenting and make it easier for anyone to get involved.
About Emmett
: I've given a fair few presentations and talks over the years and want to help people get stuck in.
Mentor
Melinda Seckington
Reason for being involved in workshop:
I used to be terrified of public speaking, but nowadays I love giving talks. I started out 4 years ago, and I know how scary and nervous it can be to push yourself to try something new. I'd love to share my experiences of how I became a speaker and help other people get started.
About Melinda
: Melinda Seckington is a Technical Manager at FutureLearn, the social learning platform offering free and paid-for online courses and degrees from leading universities and organisations worldwide. Melinda is a BarCamps, Hackdays and tech meetup enthusiast. She speaks at international technology conferences and writes for MissGeeky, a blog about all things geeky and girly. When she's not busy with events or blogging, you can find Melinda curled up on her couch with a good book or video game.
Mentor
Jo Franchetti
Reason for being involved in workshop:
When I started giving talks at tech events I found that not only did it improve my technical skills but also my communication skills and confidence. I'd like to help others to feel this too!
About Jo
: I am a web developer advocate for Samsung Internet where I help developers to use new web APIs, giving lots of public talks! I have 6 years experience working as a front end developer in various parts of the tech industry from startups, agencies, charities to large organisations. I am also a coach and organiser of codebar.io which teaches minority groups in tech how to code.
Mentor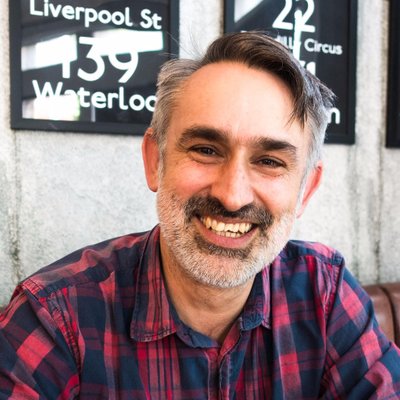 Grant Heinrich
Reason for being involved in workshop:
Having worked for big conferences, I'm hoping I can demystify events and speaking for others. I've seen everyone from marquee names to very junior people speak, and I'm not sure the big names always deserved the big billing.
About Grant
: I'm a bot producer for BBC News. But in the past I was the conference programmer for the IT and Finance Director Forums, as well as spending quite a lot of time getting people on and off stage working in the music industry.
Mentor
Sareh Heidari
Reason for being involved in workshop:
This time last year, I submitted my first ever talk proposal after getting practical advice from someone about what to do. As a result, I've spoken at a few conferences. I'd love to pass that on to others!
About Sareh
: I'm a web developer at BBC News. I did a coding bootcamp a couple of years ago, to transition from academia into tech. I'd love people who are new to tech, or even just new to public speaking, to attend this workshop. :) Tech conferences can *definitely* do with having you speaking there!
Book your free ticket