Location
General Assembly,
The Podium Building.
1 Market Street
Sydney 2000
Workshop Information
All attendees, organisers, facilitators, mentors and venue staff involved in Global Diversity CFP Day are required to agree with the code of conduct (https://www.globaldiversitycfpday.com/code-of-conduct). Staff will enforce this throughout the event.
If you need to report an incident please contact a mentor at your workshop. You can find mentor contact information on this page, or contact Kris directly kris@krishoward.org. If you prefer to report an issue anonymously you can use the anonymous reporting form here: https://goo.gl/forms/3F5bZjut5tZB4cEG2
Organiser
Kris Howard
Reason for being involved in workshop:
My day job involves attending and speaking at a lot of tech meetups and conferences, and I focus a lot on increasing the diversity of the speaker pool. I'm all about getting as many folks from underrepresented groups speaking at as many tech events as I possibly can.
About Kris
: Kris has been building stuff on the web for a long time, at companies like Channel Nine and Canva. These days she heads up Developer Relations for YOW Conferences, meeting and working with developers around Australia and Asia. She's a frequent speaker at meetups and events like TEDx and Ignite.
Mentor
Reena H Rajani
Reason for being involved in workshop:
aim to learn, give back to the community in what ever way i can and develop network and friends :)
About Reena
: Web Developer at Tabcorp, Technology Enthusiast, Mother, aims for continuously learning
Mentor
Jack Skinner
Reason for being involved in workshop:
Opportunity to coach, mentor and guide new tech-community members. We need less people like me and more like *everyone else*
About Jack
: Jack Skinner is a Senior Software Engineer turned API Evangelist who's been coding over half his life. Jack Skinner brings a youthful energy that is engaging and captivating. With over 11 years of software development under his belt, Jack knows code, APIs and developers.
Mentor
Liz Gilleran
Reason for being involved in workshop:
I have recently started speaking and would like to pass on what I found out along the way
About Liz
: UX/UI Designer at Data 61 CSIRO
Mentor
Tanya Butenko
Reason for being involved in workshop:
I think it is a great idea and I would be happy to be a part of this event.
About Tanya
: Software engineer, NodeGirls founder and free educational events enthusiast
Mentor
Inga Pflaumer
Reason for being involved in workshop:
I am very passionate about attracting more women to the industry. So if I can help - count me in!
About Inga
: Full stack developer turned Game developer. Organiser of Sydney Unity Game Dev meetup and Women In Game Development meetup in Sydney.
Mentor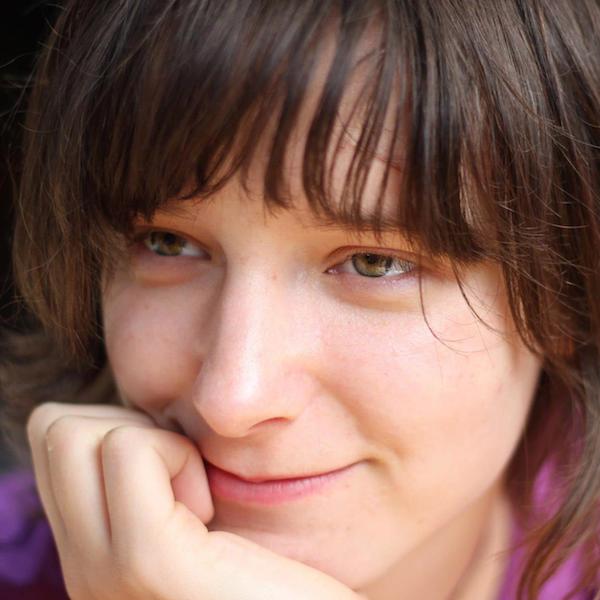 Lucy Bain
Reason for being involved in workshop:
I've given a couple of talks in the past and am passionate about getting more women to speak up :)
About Lucy
: Lucy went to uni in the states. After graduating she moved across country to work in Silicon Valley, ending up at Avos Systems, Inc. where she learned Ruby on Rails. She transferred to the New Zealand office for a few months and then made the hop over to Sydney. When she arrived she first worked for Split It Pty, Ltd continuing to hone her Rails skills, as well as picking up MongoDB and learning some front end. After that she's moved on to being a front end developer at Atlassian, working on the Bitbucket Server team. Recently she transitioned to being a team lead at Atlassian. She is one of the organisers for the Women Who Code Sydney group, has helped organise the local chapter of Rails Girls, and has run a few programming related study groups.
Mentor
Isabel Brison
Reason for being involved in workshop:
I love public speaking and love watching a good talk! I got lots of help from the community learning to be a better speaker so would like to give back a little :-)
About Isabel
: Front end developer at Fairfax Media and co-organiser of Women Who Code. I like cats.
Mentor
Jack Jeffress
Reason for being involved in workshop:
I think it can have a really positive effect on the tech community
About Jack
: Jack Jeffress is a senior full-stack web developer, Google Developer Expert and General Assembly Web Development Immersive Lead Instructor. He is an excellent communicator who loves sharing his knowledge. He enjoys working in an environment where he cannot only utilise both design and development skills but where he is also encouraged to experiment and learn. Jack loves exploring the limits of artistic expression with code (eg. making music, generative art). When he's not programming, he can usually be found taking photos, surfing, or attempting to make music.
Mentor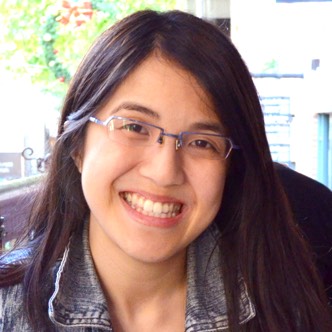 Fiona Chan
Reason for being involved in workshop:
Public speaking has helped me grow so much over the years and I'd love to help others do the same as well! I believe everyone has something they can talk about and I want to help people figure that out.
About Fiona
: Fiona is a former front-end developer and now Technical Recruiter at Lookahead Search. Her love for CSS and the web community has led her to co-found the meetup SydCSS, and was one of the organisers for the first CSSConf Australia.
Mentor
Lindsay Holmwood
Reason for being involved in workshop:
Public representation and visibility of underrepresented groups matters. I have a responsibility to improve the state of diversity and inclusion in tech.
About Lindsay
: Lindsay Holmwood is an engineering leader based in the Blue Mountains, just outside of Sydney. He served as the Head of Technology at the federal government's Digital Transformation Agency, and was responsible for technology strategy, advice, and delivery across the organisation. He regularly speaks locally and abroad on technology culture, devops, digital transformation, and building high performing teams. He also won third place at the 1996 Sydney Royal Easter Show LEGO building competition.
Mentor
Katie McLaughlin
Reason for being involved in workshop:
I'm an experienced public speaker and conference organiser, and I want to help encourage more speakers from underrepresented groups in any way I can.
About Katie
: Katie has worn many different hats over the years. She has been a software developer for many languages, systems administrator for multiple operating systems, and speaker on many different topics. When she's not changing the world, she enjoys making tapestries, cooking, and seeing just how well various application stacks handle emoji. ✨
Access Information
Getting to the venue
Public Transport
Is there a public transportation stop near the venue? Yes
Notes:
Town Hall is about a 5 minute walk away
Are public transportation stops accessible to people using mobility devices? Yes
Notes:
Town Hall is about a 5 minute walk away
Are public transportation stops accessible to people using service animals? No
Are public transportation stops accessible to people who are sight impaired? No
Is the area around the venue safe and well-lit? Yes
Notes:
Very safe. Close to transport and well lit.
Parking
How close is parking to the venue?
Wilson Car Park
Are there costs associated with parking?
Yes
Is the parking lot well-lit? Yes
Is the parking lot gated? Yes
Notes:
Paid Parking
Is the parking lot guarded? No
Accessing the venue
Is there any building security? Yes
What is the process for entering?
Enter via Kent Street
Are there steps going into the building or space?
Level 2, up the lift
Are there ramps or elevators?
Evelvator
Are elevator buttons of an appropriate height for wheelchair users to reach?
Yes
Is there affordable childcare at or near the venue?
-
The Venue
Is there a quiet room? No
Is there a nursing room for mothers with a newborn? No
Is the venue safe for small children? No
Is the space easily navigable for people using mobility devices or service animals? Yes
Do chairs in the venue have arms? No
Are food and (non-alcoholic) drinks allowed in the space? Yes
How many bathrooms (both single and multiple occupancy) are available?
6
How many handicap stalls or single-occupancy bathrooms are there?
2
How many gender-neutral bathrooms are available? If none is it possible to make some gender-neutral?
2
Book your free ticket