Workshop Information
Obtén más información y regístrate en
https://ti.to/global-diversity-cfp-bolivia/primera-edicion
Organiser
Lupe Canaviri Maydana
Reason for being involved in workshop:
I participated in a workshop like this last year, and it gave me the opportunity to understand why to deliver a better content in my presentations was important.
About Lupe
: In short: Unknown human. In general: I am a digital artist, mover, movement researcher, software engineer and passionate about open source and tech communities.
Organiser
Janeth Hael Martinez
Reason for being involved in workshop:
Because I would love to make people know about the diversity that exists in my city and so more people can express giving workshops and lose fear
About Janeth
: Front End and Mobile Developer. She is a woman in technology who loves challenges, she is enthusiastic, she shares knowledge using digital tools and she learns much more, she is a developer of native Android and Angular software. During his professional career he has participated in several projects, hackathons and contests. He studied Computer Science at the Universidad Mayor de San Andrés and holds a degree in Computer Science. She is Ambassador Women Techmakers. Passionate about the folkloric wealth of her country, customs and traditions.
Mentor
Duglas Apaza
Reason for being involved in workshop:
I believe that people have great talents, being able to express them or show them without limitations is very necessary, to gain confidence and self-confidence to change the world.
About Duglas
: Android and Web software developer, UX/UI Researcher, Passionate about new technologies, security and mobile devices, enthusiastic, with many questions about many things, developer drinker with many ideas to help society. Probably if we talk, new ideas or new questions will appear.
Mentor
John Gustavo Choque Condori
Reason for being involved in workshop:
Diversity and new leaders are one of the most important parts of creating a cohesive society. By working together to help more people to share their knowledge we are creating a movement of change makers.
About John
: Passionate about Sustainable Development and Music. Facilitator and builder on various projects on the industry. Mental health and Gender Equality advocate. Good communicator and planner with strong logical judgment, with experience at different international events and programs.
Mentor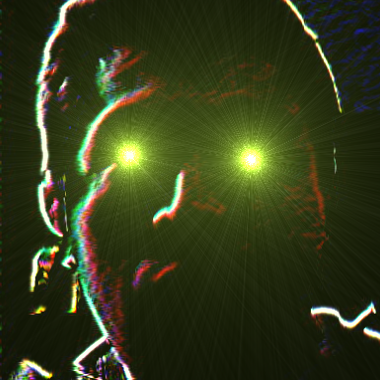 Sergio Guillen Mantilla
Reason for being involved in workshop:
During the years I had the luck to be speaker on different events and noticed that even the topic is great and the knowledge of the speaker is good, there are other points I checked from the speaker point of view that help you increase the chances of getting accepted and also how to deal with rejections which is an important part when applying as speaker. I know people that are very good in their working areas as well as their ideas but sometimes they are shy or feel some fear of rejection when applying as speaker, the idea is to help breaking those fears a little bit.
About Sergio
: Software engineer, love creating and breaking code. Software security enthusiast.
Mentor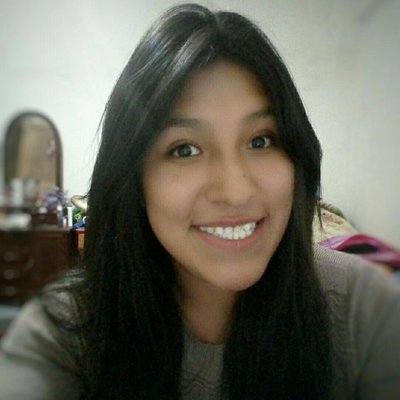 Ana Mabel Quispe Sirpa
Reason for being involved in workshop:
Porque la forma mas bonita y efectiva de aprender es compartiendo conocimiento o a veces parte de nuestra experiencia sin embargo no siempre estamos preparados para poder hacerlo. Es momento de ampliar nuestros horizontes y compartir todo aquello que queramos.
About Ana
: Iniciandome en Front end para consquistar este mundo, con concimientos en contabilidad, ex voluntaria en AIESEC y organizadora los 3 ultimos años de TEDxUMSA. Me gusta poder asistir a eventos de tecnologia y liderazgo donde siempre aprendo mucho y me inspiran a seguir adelante. Mi gran secreto: Amo comer naraja con sal. Si quieres saber un poquito mas, estamos a un click: https://www.linkedin.com/in/quispe-ana/
Access Information
Getting to the venue
Public Transport
Is there a public transportation stop near the venue? Yes
Notes:
Usar cualquier línea de transporte público que los deje cerca del teleferico celeste, estación prado.
Are public transportation stops accessible to people using mobility devices? Yes
Are public transportation stops accessible to people using service animals? No
Are public transportation stops accessible to people who are sight impaired? Yes
Is the area around the venue safe and well-lit? Yes
Parking
How close is parking to the venue?
There is parking in close to the area
Are there costs associated with parking?
Yes
Is the parking lot well-lit? No
Is the parking lot gated? No
Is the parking lot guarded? No
Accessing the venue
Is there any building security? No
What is the process for entering?
El proceso es simple, una vez llegan al lugar del evento se registran en la puerta y ya :)
Are there steps going into the building or space?
Are there ramps or elevators?
No hay elevadores. El evento se realizará en el planta baja.
Are elevator buttons of an appropriate height for wheelchair users to reach?
Is there affordable childcare at or near the venue?
The Venue
Is there a quiet room? No
Is there a nursing room for parents with a newborn? No
Is the venue safe for small children? No
Is the space easily navigable for people using mobility devices or service animals? Yes
Do chairs in the venue have arms? No
Are food and (non-alcoholic) drinks allowed in the space? Yes
Notes:
Si quieren traer algo para compartir son más que bienvenidos!
How many bathrooms (both single and multiple occupancy) are available?
2
How many wheelchair accessible stalls are there?
1
How many gender-neutral bathrooms are available?
0
Book your free ticket