Location
2300 Wilson Blvd #600, Arlington, VA 22201
Organiser
Andrew Dunkman
Reason for being involved in workshop:
I'm selfish! I want to hear your experiences and what you have to say. :)
About Andrew
: He/him. A software developer specializing in JavaScript and occasional speaker at 18F.
Organiser
Phim Her
Reason for being involved in workshop:
I believe we need to invest in better leadership development in the industry. A key strength and differentiator for emerging leaders is the ability to communicate clearly and articulately, especially on stage. I am invested in developing programming that empowers emerging leaders to grow, such as Global Diversity CFP Day.
About Phim
: Marketing Solutions Manager - The Washington Post
Organiser
Jen Pengelly
Reason for being involved in workshop:
Technology, teams, and conferences are all elevated by a diversity of voices in our community.
About Jen
: Jen Pengelly is a Senior Consultant and Developer at Excella Consulting working on government projects. She loves the DC Tech Community and co-organizes meetups for Tech Talk DC, NOVA Code and Coffee, and Arlington Ruby, paying forward the awesome support that she got when first moving to the area. When not coding, she likes reading literally anything, traveling, and watching tornado chasers on the internet.
Organiser
Drew Nickerson
Reason for being involved in workshop:
Interested in learning more about the process to create a full length presentation
About Drew
: Front end developer @Excella
Organiser
Victoria Guido
Reason for being involved in workshop:
I organize meetups and conferences in DC and want to see more diverse speakers!
About Victoria
: As the Vice President of Operations at STSI, Victoria Guido lives to inspire change, compassion, and curiosity in upcoming leaders in technology. She leads several local technology and management communities in her hometown of Washington, DC - including DevOps DC, Women Who Code, DC Atlassian User Group. With over 12 years of experience in IT in a broad range of roles, she has led major cloud, cybersecurity, and agile software development projects for large Federal Agencies and private financial institutions.
Organiser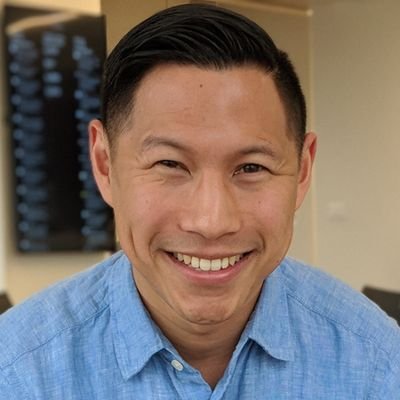 Pat Leong
Reason for being involved in workshop:
I help organize many meetups, have organized three conferences, and have spoken in the DC/Metro area. I can help with writing abstracts and come up with ideas on talks. I can also help logistically, as I regularly help organize Tech Talk DC at the ATX (Washington, DC's venue).
About Pat
: I work for Excella in Washington DC, where I program and teach others to program!
Access Information
Getting to the venue
Public Transport
Is there a public transportation stop near the venue? Yes
Notes:
Orange Line, Courthouse Metro
Are public transportation stops accessible to people using mobility devices? Yes
Are public transportation stops accessible to people using service animals? Yes
Are public transportation stops accessible to people who are sight impaired? Yes
Is the area around the venue safe and well-lit? Yes
Parking
How close is parking to the venue?
A few paid street parking sport are available immediately in front and around the building. There's also a garage in the building for a fee.
Are there costs associated with parking?
Yes, there are also free parking spots in the surrounding neighborhood and an underground parking garage at 2200-2300 Clarendon (just across the street) which is free on Saturdays. Enter at 2200 Clarendon and hang a right inside of the garage. When you get to the gate, take a ticket. You will need it to exit the garage, but there will be no charge. Take the elevator to the Lobby then exit on the Clarendon side. We are right across the street at 2300 Wilson. Please note that to get back into the parking garage, you'll need to walk around the building to the entrance across from Asahi Sushi.
Is the parking lot well-lit? Yes
Is the parking lot gated? Yes
Notes:
Credit cards only for parking underneath the venue.
Is the parking lot guarded? No
Accessing the venue
Is there any building security? Yes
What is the process for entering?
Guests will need to sign in
Are there steps going into the building or space?
Elevator to the 6th floor
Are there ramps or elevators?
Elevators
Are elevator buttons of an appropriate height for wheelchair users to reach?
Is there affordable childcare at or near the venue?
We are hoping to provide this and will have final details soon.
The Venue
Is there a quiet room? Yes
Is there a nursing room for parents with a newborn? Yes
Is the venue safe for small children? Yes
Is the space easily navigable for people using mobility devices or service animals? Yes
Do chairs in the venue have arms? No
Are food and (non-alcoholic) drinks allowed in the space? Yes
How many bathrooms (both single and multiple occupancy) are available?
2
How many wheelchair accessible stalls are there?
2
How many gender-neutral bathrooms are available?
2
Book your free ticket