Location
Google Cambridge
Organiser
Andy Haskell
Reason for being involved in workshop:
To give back in the tech community and to help more speakers give tech talks
About Andy
: Software engineer at Diffeo, meetup co-organizer at Boston Golang, and distance runner. Don't ask me about Pokémon or sloths unless you want to have a 45-minute conversation!
Mentor

Sean Kelly
Reason for being involved in workshop:
I like helping people and want to give back where I can.
About Sean
: Just a simple man with a dog for an avatar. Have been lucky enough to speak at multiple conferences, home and abroad, and help to run the Boston Golang meetup. Currently employed at Rapid7 as an engineering manager.
Mentor
Ross Nanopoulos
Reason for being involved in workshop:
Before I spoke at local meetups, I constantly struggled in coming up with topics and formulating those topics into something substantial to speak about. I hope I can share how I got past that roadblock and started being able to contribute to our local community. Hopefully I can help anyone who wants to speak, but doesn't know what to submit, or needs help fleshing out their idea.
About Ross
: Lover of all things security related. Senior Software Engineer on the Komand Security Orchestration & Automation team at Rapid7. Outside of work, lover of homebrewing.
Mentor
Rachita Chandra
Reason for being involved in workshop:
To bring out the best ideas from attendees and hope to promote diversity.
About Rachita
: Architect @ IBM Watson Health
Mentor
Mark Bates
Reason for being involved in workshop:
I run PaperCall.io one of the largest CFP sites on the web. I speak regularly around the world and want to help encourage those with more diverse background to speak.
About Mark
: Mark Bates is a full stack web developer with over 18 years of experience building high quality scalable applications for companies such as Apple, USA Today, Klarna, and Palm. He has written three books, "Distributed Programming with Ruby", "Programming in CoffeeScript", and "Conquering the Command Line". Mark has spoken at conferences around the world, has led user groups such as Boston Ruby and Boston Golang, and has helped to organize conferences such as GothamGo and GopherCon. Mark is the co-founder of PaperCall.io, a platform for connecting technical events with high quality content and speakers. Mark is also a partner at Gopher Guides, the industry leader for Go training and conferences. In his spare time Mark leads development of the Go web framework Buffalo.
Mentor
Ligmie Preval
Reason for being involved in workshop:
This workshop is an opportunity to knowledge share and provides direct and actionable feedback for problems being solved right now.
About Ligmie
: Ligmie Preval is an organizational design, STEM, educational game, and problem-solving enthusiast. Most recently, Ligmie joined BJ's Wholesale Club as the Digital Member Experience Director to build and develop the company's inaugural User Experience team. In addition to leading the team that is digitally transforming BJ's e-commerce capabilities, Ligmie is also a User Experience instructor.
Mentor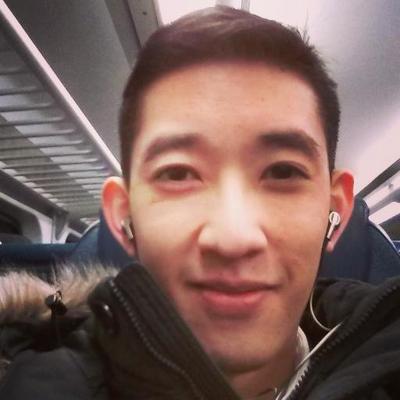 Eddie Kay
Reason for being involved in workshop:
I want underrepresented people to discover speaking opportunities, apply to CFPs, give talks, and ultimately find their voice.
About Eddie
: Eddie is a senior engineering manager at athenahealth, where he runs CFP workshops and encourages people to attend and speak at a wide variety of conferences.
Mentor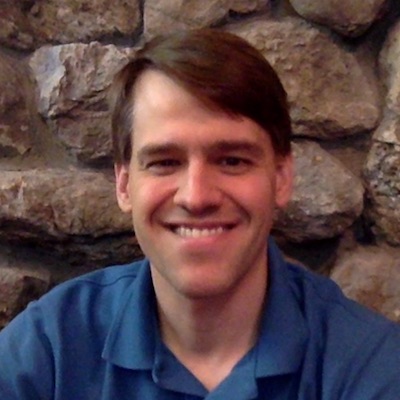 Russ Cox
Reason for being involved in workshop:
I want to see more fresh and diverse perspectives from new speakers at tech conferences, especially Go conferences.
About Russ
: Russ Cox, a software engineer at Google, is the tech lead for the Go programming language.
Mentor
Anna Nagy
Reason for being involved in workshop:
I've learned a ton from speaking at and attending conferences, believe some of the best ideas come from those with the freshest and newest perspectives, and care a ton about promoting diversity in tech for people of all backgrounds and corners of the industry.
About Anna
: Anna Nagy is a Enterprise Support Engineer at Travis CI, which gives her endless opportunity to happily wax poetic on the mechanics of communicating complex and interesting ideas and processes in new and accessible ways (with or without splitting infinitives). She's also enjoyed both speaking at and reviewing papers for conferences, runs a global remote meet-up for people working in customer support and customer success, and is involved as an organizer and member of the Trust Committee for Rails Girls Summer of Code.
Mentor
Laurel Ruma
Reason for being involved in workshop:
I want to see more people applying to conferences and being chosen for great talks.
About Laurel
: Laurel Ruma is a content director for O'Reilly Media. Laurel has chaired, programmed, and hosted various aspects of many O'Reilly conferences, including Cultivate, Next:Economy, Where 2.0, OSCON Java, and Gov 2.0 Expo. She has been based out of the O'Reilly Media Boston office for 12 years in various roles.
Mentor
Kelly Chiang
Reason for being involved in workshop:
Contribute to and learn about the tech community
About Kelly
: Kelly Chiang joined Prakash as Chief of Staff in July 2016, where she currently works on strategic projects with Prakash, CTO leadership team, and athena's broader senior leadership team. Example projects include annual budgeting, Investor Relations/Marketing deliverables (e.g. Investor Summit content for CTO), R&D conference. Kelly started at athena in August 2015 as a Technical Program Manager with Technology Infrastructure (now Infrastructure as a Service), working with a variety of teams on projects related to infrastructure capacity expansion/optimization as well as business projects (e.g. budgeting, project / portfolio management for leadership). Kelly Chiang started her career in financial services consulting with Ernst & Young LLP in New York City, focusing on credit risk model validation. She switched to strategic planning/corporate finance at Santander Bank -- she ultimately jumped into the digital banking, multi-channel team where she focused on identifying utilization of digital channels and partnering with executive leadership and marketing campaign teams to increase customer adoption of digital channels. Outside of work, Kelly likes to cook/bake, eat, travel, play video games.
Access Information
Getting to the venue
Public Transport
Is there a public transportation stop near the venue? Yes
Notes:
We are by Kendall Square, and there is an elevator
Are public transportation stops accessible to people using mobility devices? Yes
Notes:
Both sides of Kendall/MIT have elevators
Are public transportation stops accessible to people using service animals? No
Are public transportation stops accessible to people who are sight impaired? No
Is the area around the venue safe and well-lit? Yes
Parking
How close is parking to the venue?
The best bet for people driving in is to either take the Commuter Rail or to park at the Alewife parking garage. South Station and Alewife are directly on the Red Line, and North Station is on the Orange Line, where you would switch to the Red Line at Downtown Crossing. There is parking in Kendall Square, but it is very expensive.
Are there costs associated with parking?
$7 for full-day parking at Alewife, very expensive at Kendall's parking garages ($42 at the Blue, Green, or Yellow Garage)
Is the parking lot well-lit? No
Is the parking lot gated? Yes
Is the parking lot guarded? Yes
Accessing the venue
Is there any building security? Yes
What is the process for entering?
To get to the building, take a right from the Alewife side of Kendall/MIT Station and enter the building one door before Clover. At the entrance, take a right and go through the glass door. Inside, Googlers will give out badges and operate the elevator.
Are there steps going into the building or space?
Are there ramps or elevators?
There are elevators
Are elevator buttons of an appropriate height for wheelchair users to reach?
Shouldn't be an issue since someone from Google is in charge of the elevator during events
Is there affordable childcare at or near the venue?
The Venue
Is there a quiet room? No
Is there a nursing room for mothers with a newborn? Yes
Notes:
Google does have phone rooms that can be used as nursing rooms for this event
Is the venue safe for small children? No
Is the space easily navigable for people using mobility devices or service animals? Yes
Notes:
Outside of food areas, the campus is dog-friendly
Do chairs in the venue have arms? No
Are food and (non-alcoholic) drinks allowed in the space? Yes
How many bathrooms (both single and multiple occupancy) are available?
0
How many handicap stalls or single-occupancy bathrooms are there?
8
How many gender-neutral bathrooms are available? If none is it possible to make some gender-neutral?
8
Book your free ticket