Location
Level 8, 455 Bourke Street, Melbourne
Workshop Information
All attendees, organisers, facilitators, mentors and venue staff involved in Global Diversity CFP Day are required to agree with the code of conduct (https://www.globaldiversitycfpday.com/code-of-conduct). Staff will enforce this throughout the event.
Organiser
Amanda Dean
Reason for being involved in workshop:
I want to get more types of people talking at conferences
About Amanda
: Hi! I'm Amanda I am super passionate about testing, and about the people within technology, particularly around building and transforming people, teams and practices. I'm also very excited to be running this event to get a greater range of people talking at conferences.
Mentor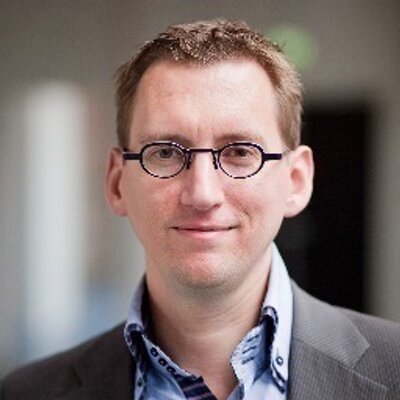 Erwin van der Koogh
Reason for being involved in workshop:
I love helping a new generation of speakers
About Erwin
: Erwin is both a technologist and a recovering management consultant and is currently the Founder of Bitgenics, the company behind Linc, a new hosting platform for Progressive Web Apps. He is also a very experienced speaker having spoken at tens of conferences all over the world.
Mentor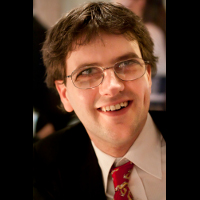 Paul Bone
Reason for being involved in workshop:
I'd like to help people interested in conference speaking develop their skills and make great presentations.
About Paul
: Paul is an experienced software engineer and computer scientist. He has made scientific contributions to the areas of profiling and optimisation, programming language implementation, and parallel execution. His contributions to these areas have enabled in to present his work at international conferences. Paul re-joined industry and now works for Mozilla on Firefox's JavaScript runtime.
Mentor
Elle Meredith
Reason for being involved in workshop:
Support women to apply to speak at more tech conferences because other women need to see female role models
About Elle
: Elle is a full stack web developer with more than ten years experience writing Ruby and Rails. Before Blackmill, she was a Development Director in the New York City office of thoughtbot. Elle spoke at numerous conferences and meetups. She organised three conferences, been in charge of the CFPs in all three. Lastly, she was on a CFP panel at Write Speak Code in 2016.
Mentor
Lachlan Hardy
Reason for being involved in workshop:
I love hearing what people have learned and I love hearing different perspectives. There are systemic imbalances that make that hard and I try to use my privilege to offset them. The easier we can make it for each person to contribute, the better off we'll all be.
About Lachlan
: Lachlan has been attending and speaking at web events since 2004. He's twice been on Call For Proposal review teams for conferences and once served on the review team for a conference's opportunity program. He loves seeing people share what they've learned.
Mentor
Michele Playfair
Reason for being involved in workshop:
I had a lot of help and encouragement with my first conference talk and I'd like to ensure that others can access the same kind of support. Diversity makes conferences both more interesting and accessible!
About Michele
: Michele is a bit of an I.T. all-rounder; prior to joining Xero as an Agile Team Facilitator she held a variety of roles ranging from pre-sales and business analysis; through development, testing and production support; to teaching/training/coaching. When not chasing her kids around the place you might find her studying and sharing the arts of product development, continuous improvement and collaboration.
Mentor
Melissa Ngau
Reason for being involved in workshop:
I value connecting with people, especially the sharing of experiences, ideas and lessons learned.
About Melissa
: Melissa began her career in testing and quickly discovered the value of building quality in from inception. She has worked in a variety of roles, including Iteration Manager (IM), Quality Analyst, Product Owner and Release Lead. Melissa champions cross-competency collaboration to achieve successful delivery of real value for the customer, and has a passion for coaching and mentoring teams.
Access Information
Getting to the venue
Public Transport
Is there a public transportation stop near the venue? Yes
Notes:
An accessible tram stop on route 89/96 is outside the building.
Elabor8 is also 650 meters walk from Melbourne Central Station
Are public transportation stops accessible to people using mobility devices? Yes
Are public transportation stops accessible to people using service animals? Yes
Are public transportation stops accessible to people who are sight impaired? Yes
Is the area around the venue safe and well-lit? Yes
Parking
How close is parking to the venue?
110 meters - https://www.secureparking.com.au/en-au/car-parks/australia/victoria/melbourne/melbourne-cbd/adina-hotel-car-park
Are there costs associated with parking?
$9 for all day
Is the parking lot well-lit? Yes
Is the parking lot gated? Yes
Is the parking lot guarded? Yes
Accessing the venue
Is there any building security? Yes
What is the process for entering?
Elabor8 staff will be at the door to greet you
Are there steps going into the building or space?
Yes, but ramps available
Are there ramps or elevators?
Yes
Are elevator buttons of an appropriate height for wheelchair users to reach?
Elevators will be worked by Elabor8 staff
Is there affordable childcare at or near the venue?
No
The Venue
Is there a quiet room? Yes
Is there a nursing room for mothers with a newborn? Yes
Notes:
Breasfeeding is possible throughout the venue in accordance with Australian legislation
Is the venue safe for small children? No
Is the space easily navigable for people using mobility devices or service animals? Yes
Do chairs in the venue have arms? Yes
Notes:
Some chairs available with arms, some without
Are food and (non-alcoholic) drinks allowed in the space? Yes
How many bathrooms (both single and multiple occupancy) are available?
2
How many handicap stalls or single-occupancy bathrooms are there?
0
How many gender-neutral bathrooms are available? If none is it possible to make some gender-neutral?
0
Book your free ticket