Belfast, United Kingdom of Great Britain and Northern Ireland
10:00 AM till 16:00 PM January 18th 2020
Book your free ticket
Location
Farset Labs,
Weavers Court,
1 Linfield Rd, Belfast BT12 5GH
Workshop Information
This is the second year we have held a GDCFP workshop in Belfast, and we look forward to welcoming you all on the 18th January.
Sponsors are being sought for lunch and breakfast.
Eventbrite registration coming soon.
Should you have any questions, please feel free to drop Ciaran Conliffe an email at ciaran_conliffe@hotmail.com, or as @shinyemptyhead on Twitter.
Organiser
Ciaran Conliffe
Reason for being involved in workshop:
I would never have expected to enjoy public speaking as much as I have, but I've found it a uniquely rewarding experience. I'd like to share that with people, and to help them avoid some of the pitfalls along the way. Selfishly, I also think that increasing the diversity of voices at conferences can only improve the quality and quantity of great talks available for us all to enjoy.
About Ciaran
: Ciaran is a technologist at Liberty IT who has spoken at conferences in Boston, London and Belfast. Outside of those he also sometimes talks about history as part of the Headstuff Lectures, a lighthearted educational/comedy event regularly appearing at the Workman's Club in Dublin.
Organiser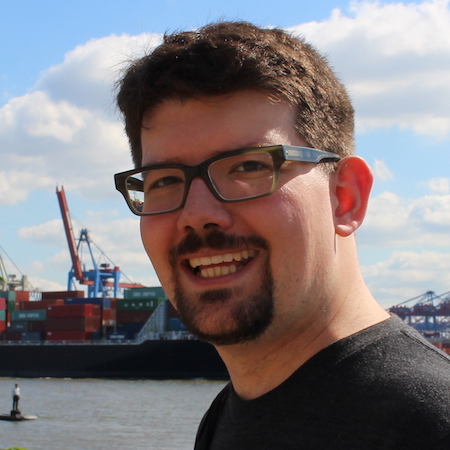 Dan Callahan
Reason for being involved in workshop:
I've found conference speaking to be both great fun and wonderful for my professional career, but I'm frustrated by the barriers of privilege, exclusivity, and insider knowledge that prevent more people from experiencing the same. Global Diversity CFP Day sounds like a great way to begin countering that.
About Dan
: I'm a developer advocate at Mozilla, where I've spoken at dozens of events around the world, keynoted PyCon and Linux.conf.au, helped train Mozilla's own volunteer Tech Speakers, and participated in selection and review committees for a handful of regional and international conferences.
Facilitator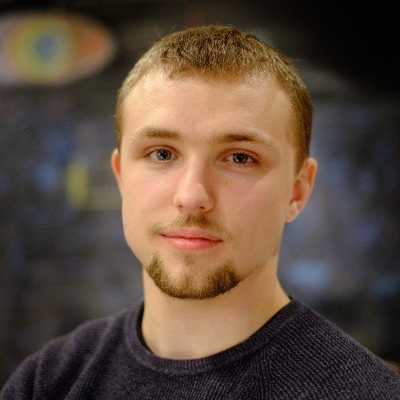 Artemiy Kondratiev
Reason for being involved in workshop:
Speaking at a conference can be an exciting experience. I'm here to give people that want to give it a go the space and time to create their proposals in an enjoyable atmosphere.
About Artemiy
: I'm Art, a charity director at Farset Labs, organiser at NIDevConf, and a professional software engineer. Getting people together to learn, share and try things out has been my pastime for the last 5 years. I've enjoyed meeting great people along the way and don't plan on stopping just yet.
Mentor
Desy Kristianti
Reason for being involved in workshop:
I attended the Global Diversity CFP Day 2018 in Dublin and it was such an amazing experience where not only did I learn so much but also met a lot of likeminded people with brilliant talk ideas, really inspiring me to speak about things that I am passionate about myself. Since then I have spoken at four conferences across the UK and Ireland. I would like to bring CFP Day to Belfast and create the same experience for others.
About Desy
: Desy Kristianti is a Technology Consultant at Deloitte. She specialises in Enterprise Integrations, having delivered multiple digital transformation programmes developing networks of applications in order to integrate the technical architecture. She is also a City Leader at Women Who Code (WWCode) Belfast, a non-profit organisation dedicated to inspiring women to excel in the technology sector. Desy recently started The SPUDS Belfast which is a friendly impromptu public speaking group.
Mentor
Claire Burn
Reason for being involved in workshop:
I want to help people achieve their dreams of sharing their knowledge and getting out there to speak at conferences!
About Claire
: Hi, I'm Claire! I'm passionate about helping people reach their full potential!
Mentor
Mark Allan
Reason for being involved in workshop:
It took me far too long to pluck up the courage for public speaking. I'd like to help others get over that initial hurdle to what can be an immensely rewarding experience.
About Mark
: Organiser of the Northern Ireland Developer Conference. Microsoft MVP.
Mentor
Rachel Connor
Reason for being involved in workshop:
Passionate about encouraging minority groups, particularly women in tech to speak at events
About Rachel
: Technology Consultant, Women Who Code Lead & Women Techmakers Ambassador
Access Information
Getting to the venue
Public Transport
Is there a public transportation stop near the venue? Yes
Notes:
The nearest bus and train station is Great Victoria Street ("the Europa station").
It is a 5 min walk to the building.
Are public transportation stops accessible to people using mobility devices? Yes
Are public transportation stops accessible to people using service animals? Yes
Are public transportation stops accessible to people who are sight impaired? Yes
Notes:
There are several crossings between the station and the venue. All have traffic lights.
Is the area around the venue safe and well-lit? Yes
Parking
How close is parking to the venue?
Parking available onsite in Weaver's Court
Are there costs associated with parking?
Free parking.
Is the parking lot well-lit? Yes
Is the parking lot gated? Yes
Is the parking lot guarded? Yes
Accessing the venue
Is there any building security? No
What is the process for entering?
The main door will be open on the day, with appropriate signage.
Are there steps going into the building or space?
No
Are there ramps or elevators?
The event will take place on the ground floor. Some facilities are upstairs, they are accessible by elevator.
Are elevator buttons of an appropriate height for wheelchair users to reach?
Yes
Is there affordable childcare at or near the venue?
N/A
The Venue
Is there a quiet room? Yes
Notes:
Quiet room will be upstairs.
Is there a nursing room for parents with a newborn? Yes
Notes:
A private room upstairs can be reserved for this.
Is the venue safe for small children? Yes
Notes:
Please notify us in advance so we can make sure to tidy up.
Is the space easily navigable for people using mobility devices or service animals? Yes
Do chairs in the venue have arms? Yes
Notes:
Office chairs are available.
Are food and (non-alcoholic) drinks allowed in the space? Yes
How many bathrooms (both single and multiple occupancy) are available?
4
How many wheelchair accessible stalls are there?
2
How many gender-neutral bathrooms are available?
4
Book your free ticket