Glasgow, United Kingdom of Great Britain and Northern Ireland
09:30 AM till 16:00 PM January 18th 2020
Book your free ticket
Location
155 St Vincent St, Glasgow G2 5NW
Organiser
Ewa Grabowiecka
Reason for being involved in workshop:
I love to hear new perspectives and I believe great stories come from everywhere!
About Ewa
: Ewa Grabowiecka is currently an Associate Software Developer at a R&D division of SAS in Glasgow where she works on data and IoT solutions. In 2017, Ewa decided to switch careers to software development, with a focus on providing better software for everyone. She achieved a Masters with Distinction in Software Development from University of Glasgow and has been passionate about tech and people ever since. Ewa organises CodeCraft, a monthly developer group, yearly conference and a podcast. The aim of the organisation is to curate a community where people discuss, demonstrate and debate how to write well-structured, malleable software.
Facilitator
Rosalyn Taylor
Reason for being involved in workshop:
I hope that by supporting initiatives such as the Global CFP Day, more and more people will have the opportunity to tell their stories.
About Rosalyn
: Software Engineer II at Skyscanner
Mentor
Nizza Samuel
Reason for being involved in workshop:
Increase awareness of the diversity and talent in Glasgow
About Nizza
: Web Technologist specialising in Microsoft tech stack
Mentor
Kevin Austin
Reason for being involved in workshop:
To help. To learn.
About Kevin
: Lean Agilist, consultant, and community organiser who is passionate about enabling people, organisations, and communities to achieve better ways of creating, working, and learning. Founder and organiser of Lean Agile Glasgow and the organiser of the Agile Scotland community conference and events.
Mentor
Valerie McLean
Reason for being involved in workshop:
I got so much when i attended, I'd love to give something back. 😊
About Valerie
: An agile coach based in Scotland who has spoken at several UK conferences since attending gdcfp day in 2017
Mentor
Gary Fleming
Reason for being involved in workshop:
To help improve the diversity of people comfortable and confident talking in our community. Many of us start talking at meetups and conferences because of the support and help of others. I know I've benefitted from those around me in the community, and I'm happy to help new people step forward.
About Gary
: As an agile coach focussing on technical practices and software crafting, Gary tries to help teams fill the gaps they have when it comes time to do the work. Sometimes that means helping development teams better their testing practices, increasing their communication, or learning how to do reliable, well-structured, well-tested, continuous delivery many times per day.
Mentor
Carole Rennie Logan
Reason for being involved in workshop:
I would like to help others realise they too can submit (and be accepted) to conferences. I know the importance of seeing all people represented on stage at a conference and the power that can have in motivating others and making us feel accepted.
About Carole
: Development team lead, community meetup organiser and conference speaker.
Mentor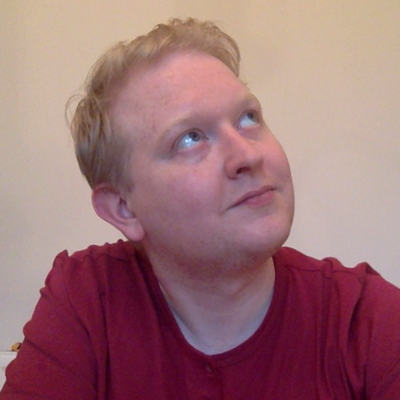 Joe Wright
Reason for being involved in workshop:
To help people. Especially new people, as they bring a fresh perspective which enlightens me as well as the rest of the industry. The second reason is because I can help. I review submissions for a number of conferences, I concentrate on actionable feedback that can improve the chances of a submission being accepted due to the reviewer being able to understand what the session is all about. To do this I use the Perfection Game: https://liveingreatness.com/core-protocols/perfection-game/
About Joe
: Joe Wright is a tech lead that specialises in helping legacy teams with monolithic codebases. He targets the culture of teams, removing anything that they fear while improving the technical capabilities of the team. Joe is an ex-ThoughtWorker, organiser of the CodeCraft conference and the Nevergreen open source project.
Access Information
Getting to the venue
Public Transport
Is there a public transportation stop near the venue? Yes
Are public transportation stops accessible to people using mobility devices? Yes
Are public transportation stops accessible to people using service animals? Yes
Are public transportation stops accessible to people who are sight impaired? No
Is the area around the venue safe and well-lit? Yes
Parking
How close is parking to the venue?
Q-Park Waterloo Street is 0.2 miles away (~4 minute walk)
Are there costs associated with parking?
£2.80 per hour - https://www.q-park.co.uk/en-gb/cities/glasgow/waterloo-street/
Is the parking lot well-lit? Yes
Is the parking lot gated? No
Is the parking lot guarded? No
Accessing the venue
Is there any building security? Yes
What is the process for entering?
Ticket required. Please go to reception and you will be given a badge.
Are there steps going into the building or space?
No
Are there ramps or elevators?
No
Are elevator buttons of an appropriate height for wheelchair users to reach?
Yes
Is there affordable childcare at or near the venue?
No
The Venue
Is there a quiet room? Yes
Is there a nursing room for parents with a newborn? Yes
Notes:
There is a lockable quiet room available.
Is the venue safe for small children? No
Is the space easily navigable for people using mobility devices or service animals? Yes
Do chairs in the venue have arms? No
Are food and (non-alcoholic) drinks allowed in the space? Yes
How many bathrooms (both single and multiple occupancy) are available?
3
How many wheelchair accessible stalls are there?
1
How many gender-neutral bathrooms are available?
1
Book your free ticket