Location
1570 Woodward
Detroit, MI 48226
Organiser
Aisha Blake
Reason for being involved in workshop:
I've been considering the logistics of doing something like this in Detroit for a while because I teach a lot of people who are new to tech and don't think they have anything to share. I want to serve other underrepresented people who are eager to be more involved in their professional communities, especially in tech. Coordinating an event like this across the world is an awesome idea and I want to make sure Detroiters have a chance to participate!
About Aisha
: Aisha Blake arrived in Detroit in 2013 to serve as a Jesuit Volunteer and ended up on the leadership team for Girl Develop It Detroit. This inevitably led to a deep love of the tech community in Detroit and a desire to put down roots. She has since become the owner of a cat and a house. She currently works as a developer for Detroit Labs. She is down for anything as long as there are puppies and/or karaoke involved.
Facilitator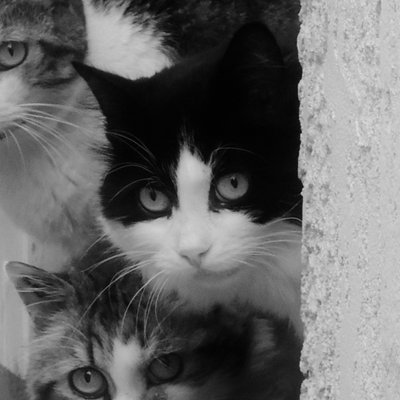 Novella C
Reason for being involved in workshop:
Yes
About Novella
: Novella is a freelance web developer working with VueJS, Nuxt, and Drupal. Co-leader of @SpeakersInTech.
Access Information
Getting to the venue
Public Transport
Is there a public transportation stop near the venue? Yes
Notes:
Grand Circus is reachable via bus or the Q-Line. There is also a nearby People Mover station.
Are public transportation stops accessible to people using mobility devices? Yes
Are public transportation stops accessible to people using service animals? Yes
Are public transportation stops accessible to people who are sight impaired? No
Is the area around the venue safe and well-lit? Yes
Parking
How close is parking to the venue?
There are a few parking structures within a block of the venue.
Are there costs associated with parking?
Parking costs range from free street parking to perhaps $20 depending on which parking lot or structure you choose.
Is the parking lot well-lit? Yes
Is the parking lot gated? Yes
Is the parking lot guarded? Yes
Accessing the venue
Is there any building security? Yes
What is the process for entering?
There should be a volunteer at the door when you arrive. Attendees will be provided with a contact phone number to use in case of any issues.
Are there steps going into the building or space?
No
Are there ramps or elevators?
There is an elevator up to the space we'll be using.
Are elevator buttons of an appropriate height for wheelchair users to reach?
yes
Is there affordable childcare at or near the venue?
There is no childcare at the venue. Any minor in attendance will need to be accompanied by a guardian.
The Venue
Is there a quiet room? No
Is there a nursing room for parents with a newborn? No
Notes:
While there is no designated nursing room, arrangements can be made to provide a private space upon request prior to the event.
Is the venue safe for small children? Yes
Is the space easily navigable for people using mobility devices or service animals? Yes
Do chairs in the venue have arms? Yes
Are food and (non-alcoholic) drinks allowed in the space? Yes
How many bathrooms (both single and multiple occupancy) are available?
6
How many wheelchair accessible stalls are there?
6
How many gender-neutral bathrooms are available?
6
Book your free ticket