Location
ThoughtWorks Berlin Deutschland GmbH
Zimmerstraße 23, Berlin
Organiser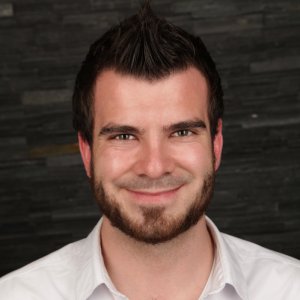 Robin Böhm
Reason for being involved in workshop:
I got so much support from the communty, I want to give back! <3 Diversity is important and I want support it in our industry.
About Robin
: I do a lot of web- and community-stuff =) <3 Angular.DE ReactJS.DE Workshops.DE NG-DE.org
Facilitator
Franziska Hauck
Reason for being involved in workshop:
I would like to support and empower others in the community.
About Franziska
: Project & Community Specialist
Facilitator
Ole Bulbuk
Reason for being involved in workshop:
I enjoy helping other developers grow.
About Ole
: Ole is a backend engineer since the nineties. He has been working for many companies big and small and seen many projects fail or succeed. Currently he loves to be part of the vibrant startup life in Berlin while working on a Go backend for solarisBank. In his spare time he is an active member of the Berlin developer community as co-organiser of the Berlin chapter of GDG Golang and DevFests, develops open source software and enjoys time with his family and a broad range of old and new activities.
Facilitator
Jiyoung Hwang
Reason for being involved in workshop:
This year, I have made a major jump in my life — moving from Seoul to Berlin. I wanted to be involved in a bigger and more robust tech community and had a wonderful experience in JSConf EU. One of the goals in 2020 is to speak at a conference and be connected to amazing people in tech. I have done short talks in meetups and internal seminars and learned a lot preparing for them. But I have always wanted to make a more engaging, fun and interesting talk that might inspire others. I was truly inspired by the talks by fellows from GDCFP and I think it is a great chance to meet others in the workshop to share knowledge and love.
About Jiyoung
: Hi! I am a frontend developer @takeaway
Mentor
Sandra Ahlgrimm
Reason for being involved in workshop:
I want to help others to achieve more and to grow.
About Sandra
: Cloud Advocate @Microsoft
Mentor
Sara Vieira
Reason for being involved in workshop:
I have done many conferences and want to help people from my home twon have the same experiences
About Sara
: Developer Advocate at @YLDio. GraphQL and Open Source enthusiast. Conference Speaker and Airport expert. I am also into drums and horror movies.
Mentor
Rachel Black
Reason for being involved in workshop:
I was lucky enough to receive support on my journey to public speaking, and would like to pay it forward for others.
About Rachel
: Currently working as Dev Rel Lead for distributed infrastructure project 3Box. Previous experience in developer relations and JavaScript programming.
Mentor
Tejas Kumar
Reason for being involved in workshop:
Because I love people.
About Tejas
: Tejas loves people and writes code some times.
Mentor
Amr Abdelwahab
Reason for being involved in workshop:
As a previous attendee myself of the workshop in the past years, I used a lot of knowledge from the event to push my speaking career and I want to support the event sustain.
About Amr
: An African Egyptian native who crossed continents to work with his passion in digital environments. Amr's interests span technology, tech-communities, politics and politics in tech, all enriched through various software engineering roles in Egypt, Hungary and Germany.
Access Information
Getting to the venue
Public Transport
Is there a public transportation stop near the venue? Yes
Notes:
U Kochstraße, Checkpoint Charlie
Are public transportation stops accessible to people using mobility devices? Yes
Are public transportation stops accessible to people using service animals? Yes
Notes:
The whole event space is accessible
Are public transportation stops accessible to people who are sight impaired? Yes
Is the area around the venue safe and well-lit? Yes
Parking
How close is parking to the venue?
Are there costs associated with parking?
Is the parking lot well-lit? No
Is the parking lot gated? No
Is the parking lot guarded? No
Accessing the venue
Is there any building security? Yes
What is the process for entering?
We're a list of registered names that is checked at the entrance by the security. Members of our team will help you to find the way to your workshop.
Are there steps going into the building or space?
No
Are there ramps or elevators?
Yes
Are elevator buttons of an appropriate height for wheelchair users to reach?
Yes
Is there affordable childcare at or near the venue?
Don't know yet
The Venue
Is there a quiet room? No
Is there a nursing room for parents with a newborn? No
Is the venue safe for small children? No
Is the space easily navigable for people using mobility devices or service animals? No
Do chairs in the venue have arms? No
Are food and (non-alcoholic) drinks allowed in the space? Yes
How many bathrooms (both single and multiple occupancy) are available?
3
How many wheelchair accessible stalls are there?
1
How many gender-neutral bathrooms are available?
0
Book your free ticket