Location
Thales Australia
170 Railway Parade
West Leederville, WA 6007
Workshop Information
Interested in giving a talk at a local meetup or submitting to an upcoming conference like DDDPerth?
Come along and brainstorm different presentation topics and put together an abstract to submit.
Organiser
DDD Perth
Reason for being involved in workshop:
DDD Perth is passionate about strengthening the Perth software community, improving diversity in our industry and in encouraging and creating chances for anyone to speak and attend conferences and user groups.
About DDD
: DDD Perth is an inclusive non-profit event for the Perth software community.
Facilitator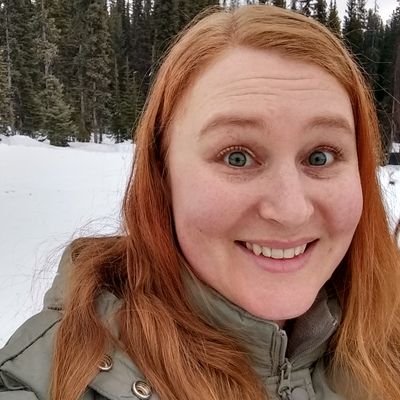 Rebecca Waters
Reason for being involved in workshop:
I'm proud to work at a company that has a really accessible workplace and want to share the love.
About Rebecca
: Rebecca is a software engineer and project manager who feeds off the enthusiasm of others and contributes to the Perth software industry. She is a mentor in and outside of her company to junior developers and other professionals and chair of the Australian Computer Society — Diversity & Inclusion chapter, Vice Chair of the Australian Computer Society in WA and Chair of DDD WA, who run DDD Perth, a diverse and inclusive conference for people who work in and around software in Perth.
Facilitator
Amy Kapernick
Reason for being involved in workshop:
I benefited from this workshop years ago and want to give back.
About Amy
: Amy wears many hats as a freelance developer, business owner and conference addict. She regularly shares her knowledge with her peers and the next generation of developers by mentoring, coaching, teaching and feeding into the tech community in many ways. Amy can be found volunteering her time with Fenders, ACS, SheCodes (formerly Perth Web Girls) and MusesJS (formerly NodeGirls). She also works as an evangelist for YOW! Conferences, is a Twilio Champion, Microsoft MVP and has been nominated for the WiTWA awards for the last 2 years. In her spare time Amy shares her knowledge and experience on her blogs and speaking at conferences. She has previously given keynotes at multiple events as well as speaking at several international conferences in the US and Europe.
Mentor
Jason O'Neil
Reason for being involved in workshop:
All the best conferences I've been to have a diverse range of speakers. I've submitted a few CFPs and had my fair share of both rejections and acceptances, and want to use that experience to help encourage more people to apply so we can have more diverse conference line-ups in our industry.
About Jason
: Jason is a front-end engineer at Culture Amp. He lives in Perth, works remotely, and has a one year old whose favourite food is "wawacado".
Mentor
Mo Zaatar
Reason for being involved in workshop:
I'm keen to help others jump into public speaking as well as get myself more involved.
About Mo
: A passionate Software Engineer
Mentor
Rob Crowley
Reason for being involved in workshop:
To help grow a more diverse and inclusive software community in Perth
About Rob
: and team lead with a passion for delivering systems that perform at scale. Rob has over 15 years of experience building distributed systems on the web stack and has read more RFCs than he cares to admit. Rob is an active member of the Perth IT community and regularly shares his ideas at various Meetups and conferences around Australia and internationally. He is also a co-organiser of DDD Perth, the largest IT conference in Western Australia.
Mentor
Simon Mateljan
Reason for being involved in workshop:
I love being able to help people out, I'm keen to share my knowledge with people if I can.
About Simon
: Starting my design career in the early 2000's I have found myself wearing many hats over the years; designer, developer, product strategist, team lead, problem solver - and more - but always keeping the same element as my focus 'the end user'. With a constant passion for human centred design, I am always seeking knowledge around how we can build better solutions for customers and love empowering my teams to join me on this journey. Currently I find myself as UX Manager at RAC WA, an extremely rewarding position, with a group of amazing teams in an ever changing industry. When I'm not in the office you can find me with our members, or on stage sharing my knowledge about design at conferences around Australia.
Access Information
Getting to the venue
Public Transport
Is there a public transportation stop near the venue? Yes
Notes:
Train
- The office is located halfway between the West Leederville and City West train stations, a 500m walk away
Bus
- The closest bus stops are on Cambridge street, a 300m walk away
Are public transportation stops accessible to people using mobility devices? Yes
Notes:
Both City West and West Leederville train stations are wheelchair accessible - https://www.transperth.wa.gov.au/using-transperth/disability-assistance/train-accessibility
Are public transportation stops accessible to people using service animals? Yes
Are public transportation stops accessible to people who are sight impaired? Yes
Is the area around the venue safe and well-lit? Yes
Parking
How close is parking to the venue?
Parking is available underneath the building, it will be opened on the day of the event.
Are there costs associated with parking?
No
Is the parking lot well-lit? Yes
Is the parking lot gated? Yes
Notes:
Will be opened in the morning and evening on demand
Is the parking lot guarded? No
Accessing the venue
Is there any building security? Yes
What is the process for entering?
Someone will be in the lobby to take people up to the venue. If there are any issues, a phone number will be posted near the entrance and someone will come and let you in.
Are there steps going into the building or space?
No
Are there ramps or elevators?
There is a lift going up to the venue
Are elevator buttons of an appropriate height for wheelchair users to reach?
Yes
Is there affordable childcare at or near the venue?
No, but children are welcome at the event with supervision
The Venue
Is there a quiet room? Yes
Notes:
Break-out spaces available
Is there a nursing room for parents with a newborn? Yes
Notes:
Private rooms are available if required
Is the venue safe for small children? Yes
Notes:
Should small children be with us, they must stay in the same room as us.
Is the space easily navigable for people using mobility devices or service animals? No
Notes:
All doors are access controlled, requiring a card to enter or exit. The doors are quite heavy.
The space is easily navigable for service animals.
Do chairs in the venue have arms? No
Are food and (non-alcoholic) drinks allowed in the space? Yes
Notes:
Snacks will be provided (dietary requirements requested when booking), as well as tea and coffee
BYO food and drinks also allowed.
Microwaves available on site.
Fridges available on site.
Hot Water, Cold filtered water available on site.
How many bathrooms (both single and multiple occupancy) are available?
2
How many wheelchair accessible stalls are there?
1
How many gender-neutral bathrooms are available?
1
Book your free ticket