Location
Pittsburgh Code & Supply Co.
5648 Friendship Ave
Pittsburgh, PA 15206
Workshop Information
Global Diversity CFP* Day is an international event designed to help underrepresented folks in tech get on stage at events. This year we're bringing the event to Pittsburgh!
Ever wanted to speak in public but not sure how to get started? Ever wished that tech events were more diverse and think you should be a part of it? Then this event is for you!
Speaking at conferences, meetups, and other events can boost your career, inspire innovation in your company, and even spur your entire field forward. It's also a great way to deepen your expertise, gain confidence, and help new engineers or designers grow. But it's scary to hit send on that first proposal—especially when you're not used to seeing people like you on stage.
We'll provide:
- an overview of the logistics and mechanics of choosing your topic
- crafting a proposal
- describing yourself and writing a bio
- giving a dynamic talk
- some current conference CFPs that are open
There will be break out sessions to work on your own materials and gather feedback from peers and mentors. We'll end the day with a group discussion of key topics and some casual networking.
We'll have experienced mentors on hand to answer questions, provide personalized feedback, and help all feel welcome.
We value the diversity and inclusion of underrepresented and marginalized people in tech. Before signing up, please take a moment to read the event's Code of Conduct as well as Code & Supply's Code of Conduct.
- https://www.globaldiversitycfpday.com/code-of-conduct
- https://codeandsupply.co/policies/conduct
* CFP is call for proposals, a request from an event or conference to ask speakers to propose their talks.
Organiser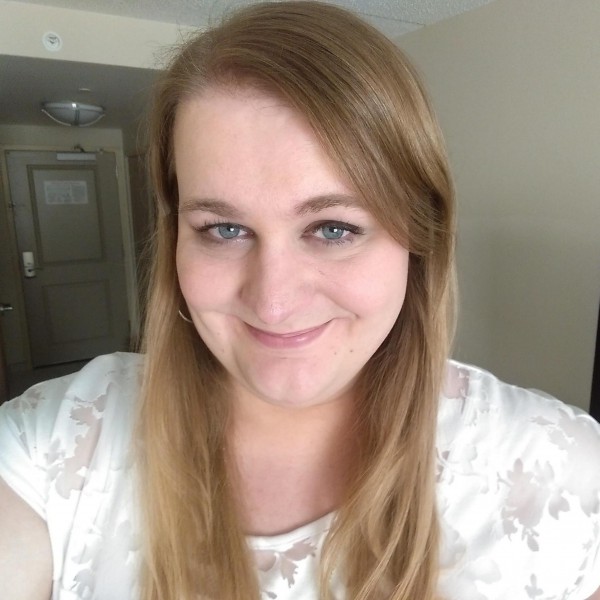 Sarah Withee
Reason for being involved in workshop:
I've been a tech conference public speaker for 5 years and I love it, and after years of helping other speakers in other communities out with their first CFPs, I wanted to work on Global Diversity CFP Day as soon as I had heard about it. I wasn't able to run an event last year and so I'm excited to run one this year!
About Sarah
: Sarah Withee is a polyglot software engineer, public speaker, and hardware/robot tinkerer in Pittsburgh, PA. She's had a passion for tech since writing her 1st program in 1st grade. She captivates audiences with her popular technical and anecdotal talks. She teaches programming and hardware workshops to students of all ages. She's also mentored youth robotics teams to championships, organized 5 conferences, been on a Google Year in Search video, and started the viral hashtag #SpeakerConfessions.
Organiser
Lara Schenck
Reason for being involved in workshop:
I have attended GDCFP days in LA and NYC, and it is by far one of my favorite events. I love to share my experience and encourage new speakers, and each year have left GDCFP day inspired to continue growing my own speaking career, too. I am excited to be part of a workshop in my home city of Pittsburgh!
About Lara
: Lara loves learning about computer science, and applying that knowledge to her work building UIs with HTML/CSS. She spreads her enthusiasm through conference speaking, community involvement, and through her day job as Sr. Software Engineer at Penske Media Corporation, where she leads the design systems effort for big media publications powered by WordPress. Lara writes about her work and life on her blog (https://notlaura.com/blog/), illustrates friendly monsters (https://notlaura.com/monsters), and inspires all of us who work with the web to seek a deeper understanding of the code we write and the tools we use.
Access Information
Getting to the venue
Public Transport
Is there a public transportation stop near the venue? Yes
Notes:
We're within 2-4 blocks of the following nearby stops:
74, 89: Baum Blvd at Beatty St
82, 86: Beatty St at Baum Blvd or Centre Ave at S Euclid Ave or Beatty St at Baum Blvd NS
71A, 71C, 77: Negley Ave at Friendship Ave
87: Friendship Ave at Negley Ave
Are public transportation stops accessible to people using mobility devices? No
Are public transportation stops accessible to people using service animals? No
Are public transportation stops accessible to people who are sight impaired? No
Is the area around the venue safe and well-lit? Yes
Notes:
Both the front and back entrances are lit by street or parking lot lighting.
Parking
How close is parking to the venue?
There is a parking lot behind the building and parking along the streets around the building.
Are there costs associated with parking?
Street parking may have a cost. Check for parking meter kiosks or use the GoMobile PGH app.
Is the parking lot well-lit? Yes
Notes:
Both the front and back entrances are lit by street or parking lot lighting.
Is the parking lot gated? No
Is the parking lot guarded? No
Accessing the venue
Is there any building security? Yes
What is the process for entering?
The building has secure doors which we will have unlocked during the duration of the event. We have security cameras as well as people by the doors guiding people in.
Are there steps going into the building or space?
Yes. It is on the third floor, but there is an elevator inside the back door (off of the parking lot) and stairs inside the front door (off of the street).
Are there ramps or elevators?
Yes, both in the back door off of the parking lot
Are elevator buttons of an appropriate height for wheelchair users to reach?
Yes
Is there affordable childcare at or near the venue?
The Venue
Is there a quiet room? Yes
Notes:
We have multiple call rooms and meeting rooms that someone can go to if need be.
Is there a nursing room for parents with a newborn? Yes
Notes:
We have two restrooms but also a private call room.
Is the venue safe for small children? Yes
Is the space easily navigable for people using mobility devices or service animals? Yes
Do chairs in the venue have arms? Yes
Notes:
Some do and some don't. People can be accomodated either way.
Are food and (non-alcoholic) drinks allowed in the space? Yes
How many bathrooms (both single and multiple occupancy) are available?
2
How many wheelchair accessible stalls are there?
1
How many gender-neutral bathrooms are available?
2
Book your free ticket