Edinburgh, United Kingdom of Great Britain and Northern Ireland
10:00 AM till 16:00 PM January 18th 2020
Workshop Information
Venue and Workshop details TBC
Organiser
Evelyn Utterson
Reason for being involved in workshop:
I mentored at the 2018 event, and being involved in that workshop really boosted my confidence to MC at ScotlandJS that Summer. I love attending meetups and conferences, and believe it's incredibly important that everyone has an opportunity for their voice to be heard. These workshops help to create those opportunities.
About Evelyn
: Software developer and trainer based in Edinburgh, UK. Community meetup and events organiser.
Mentor
James Bell
Reason for being involved in workshop:
I'd love to help get more people from a range of backgrounds speaking at all kinds of events. The broader the range of folk who are talking, the more we can all learn.
About James
: James current works at FreeAgent, attempting to help make the sometimes unapproachable world of accounting accessible to small businesses. One of the things he does in his offtime is organise the Scottish Ruby User's Group, a monthly gathering of folk who talk about programming related things.
Mentor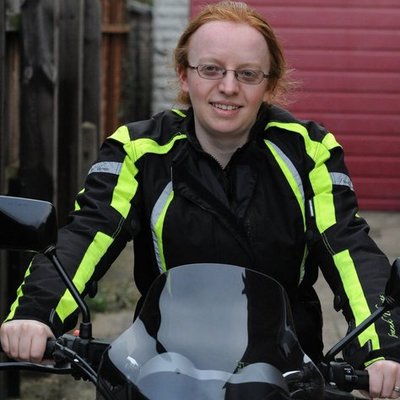 Ceri Shaw
Reason for being involved in workshop:
I want to give back a little of the help and knowledge I've been given along the way.
About Ceri
: Technical Lead @Prudential.
Mentor
Simon Brand
Reason for being involved in workshop:
I want to enable more voices to be heard in our conferences and meetups so that they provide richer experiences and more inclusive environments.
About Simon
: Simon is Microsoft's C++ Developer Advocate, where they work on improving our communities and making developers live's easier. They speak at C++ conferences around the world and contribute to the standard. Outside of work, they co-organise #include<cpp> -- a diversity and inclusion initiative for C++ -- and the Edinburgh C++ user group.
Mentor
Danae Shell
Reason for being involved in workshop:
It's such a brave and scary thing to do to give your first public talk, but it feels amazing afterwards! I want to help people feel amazing when they step off the stage for the first time.
About Danae
: Danae Shell is Chief Marketing Officer at Care Sourcer, who are transforming the care industry by connecting seekers and providers online. Danae is originally from Tennessee and emigrated to Scotland to pursue a career in e-government, working on the Scottish Parliament's original e-petitioning system. Danae has worked as a programmer, web designer, researcher and online publisher before joining tech company FreeAgent as Head of Awareness, where she built the content and awareness functions. After FreeAgent she joined Care Sourcer as Head of Marketing and is working with the team to help tackle the growing need for care in an ageing population, one of the biggest problems of our time.
Access Information
Getting to the venue
Public Transport
Is there a public transportation stop near the venue? No
Are public transportation stops accessible to people using mobility devices? No
Are public transportation stops accessible to people using service animals? No
Are public transportation stops accessible to people who are sight impaired? No
Is the area around the venue safe and well-lit? No
Parking
How close is parking to the venue?
Are there costs associated with parking?
Is the parking lot well-lit? No
Is the parking lot gated? No
Is the parking lot guarded? No
Accessing the venue
Is there any building security? No
What is the process for entering?
Are there steps going into the building or space?
Are there ramps or elevators?
Are elevator buttons of an appropriate height for wheelchair users to reach?
Is there affordable childcare at or near the venue?
The Venue
Is there a quiet room? No
Is there a nursing room for parents with a newborn? No
Is the venue safe for small children? No
Is the space easily navigable for people using mobility devices or service animals? No
Do chairs in the venue have arms? No
Are food and (non-alcoholic) drinks allowed in the space? No
How many bathrooms (both single and multiple occupancy) are available?
How many wheelchair accessible stalls are there?
How many gender-neutral bathrooms are available?