Location
Salah Khalaf Center -AL Faraa
Organiser
Ruba Awayes
Reason for being involved in workshop:
working with college students make me want to help them in improving their skills in public speaking and best ways to write thier bios.
About Ruba
: a computer lab instructor at An-Najah National University, a volunteer at Palestine Tech Meetups, a youth initiative that aims to create a voluntary and independent tech community. She was hosted for a four weeks internship at Mozilla San Fransisco during her participation in Techwomen program (Sep-Oct 2017) Currently she is a contributor for Mozilla Localization team (L10n) and for SUMO (Mozilla Support )
Organiser
Yamama Shakaa
Reason for being involved in workshop:
Because I have become a Mozilla techspeaker two years ago and being a speaker positivly affected me that I want to help sharing my experience and others experience in public speaking with other people. I realized that many people have a very good knowledge and experience in many topics but they don't know how to get started in participating in conferences.
About Yamama
: Yamama holds B.S. in Information Technology from An Najah National University (NNU) in Nablus, Palestine. She currently works as a computer laboratory instructor at NNU. She is interested in applying VR and AR to improve education. Her volunteer work includes teaching programming to secondary-school girls. She is Mozilla tech speaker, co-founder of the Palestine tech meetups and an active member in the Arab women in computing organization. In her spare time she enjoys hiking, blogging and watching Sci-fi movies.
Facilitator
Ayah Soufan
Reason for being involved in workshop:
I want to help young people to write a good bio. Also, I want guid them on how to choose the right talk
About Ayah
: In 2018 Ayah Obtained Masters of Science in Data Science from the University of Southampton, UK. Before that she worked as Software Quality Assurance Engineer for five years in different companies in Palestine. Also, she is the Co-founder of PalestineTechMeetups. Ayah is Mozilla Tech Speaker, ArabWIC leader, WiDS ambassador and the regional ambassador of Technovation Challenge.
Mentor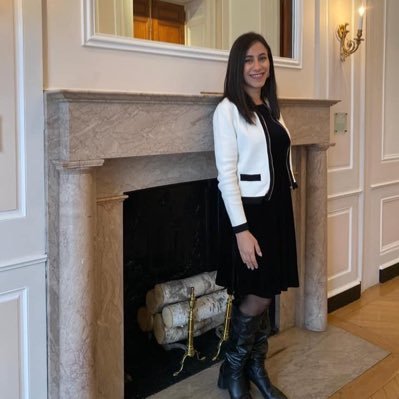 Mona Demaidi
Reason for being involved in workshop:
I do believe that in Palestine we need to focus on improving students' presentation, communication and leadership skills.
About Mona
: Mona Nabil Demaidi, an assistant professor at the computer engineering department at An-Najah National University. Mona did her MSc and PhD at the University of Manchester, UK with a specialisation in software engineering. Her research focused on building personalised learning environments using machine learning. In 2018, she published a book and two journal papers which introduces a new platform for auto-generating assessment questions using semantic web. Besides her academic work, Mona is an active member at several societies which globally support women in technology. She has been working with Women in Engineering and Arab Women in computing since 2014, and In 2019, she became the co-managing director for Girls in Tech in Palestine. Mona believes gender equality in the technological sector could only be obtained when women in Palestine have all the support they need from a very young age.
Access Information
Getting to the venue
Public Transport
Is there a public transportation stop near the venue? Yes
Are public transportation stops accessible to people using mobility devices? Yes
Are public transportation stops accessible to people using service animals? No
Are public transportation stops accessible to people who are sight impaired? Yes
Is the area around the venue safe and well-lit? Yes
Parking
How close is parking to the venue?
Directly infront of the venue
Are there costs associated with parking?
No
Is the parking lot well-lit? Yes
Is the parking lot gated? No
Notes:
No
Is the parking lot guarded? No
Accessing the venue
Is there any building security? No
What is the process for entering?
Are there steps going into the building or space?
Are there ramps or elevators?
Are elevator buttons of an appropriate height for wheelchair users to reach?
Is there affordable childcare at or near the venue?
The Venue
Is there a quiet room? Yes
Is there a nursing room for parents with a newborn? No
Is the venue safe for small children? Yes
Is the space easily navigable for people using mobility devices or service animals? Yes
Do chairs in the venue have arms? No
Are food and (non-alcoholic) drinks allowed in the space? Yes
How many bathrooms (both single and multiple occupancy) are available?
3
How many wheelchair accessible stalls are there?
0
How many gender-neutral bathrooms are available?
0
Book your free ticket