Boston/Cambridge, United States of America
10:00 AM till 16:00 PM January 18th 2020
Book your free ticket
Location
1 Memorial Drive
Cambridge, MA 02142
Organiser
Ann Guilinger
Reason for being involved in workshop:
Everyone has something interesting to talk about and I want to make sure all voices are heard in the global tech conversation
About Ann
: Ann is a software engineer currently at Ginkgo Bioworks, previously athenahealth. She has spoken at meetups and conferences within the Boston area as well as Write/Speak/Code. In her spare time she's doing social activism or just cuddling with her adorable dog.
Organiser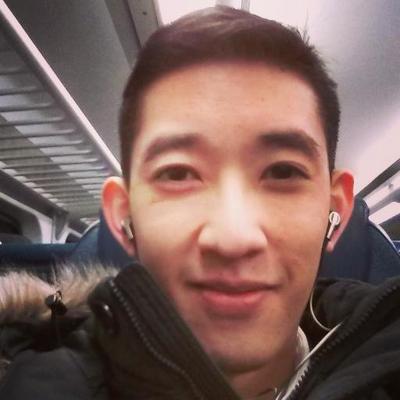 Eddie Kay
Reason for being involved in workshop:
To help a new wave of voices become conference speakers!
About Eddie
: Senior Engineering Manager at Toast
Organiser
Jen Looper
Reason for being involved in workshop:
I'm the founder of Vue Vixens and am eager to help surface new faces for the speaker circuit
About Jen
: Jen Looper is a Google Developer Expert and a Cloud Developer Advocate Lead at Microsoft with over 20 years' experience as a web and mobile developer, specializing in creating cross-platform mobile apps. She's a multilingual multiculturalist with a passion for hardware hacking, mobile apps, Vue.js, machine learning and discovering new things every day. She is the founder and CEO of Vue Vixens, an initiative promoting diversity in the Vue.js community. Visit her online at http://www.jenlooper.com, or via Twitter @jenlooper.
Mentor
Taiob Ali
Reason for being involved in workshop:
I remember how I got started with lightning talk a few years ago, and now I want to use my experience in helping new speakers.
About Taiob
: Taiob Ali, Microsoft Data Platform MVP, is an accomplished technical leader with a proven record of success. During his last 13 years, he has worked with SQL Server and MongoDB platform both on-premise and cloud. His experience includes all three major business sectors: finance, e-commerce, and healthcare. Taiob is currently working at "GMO LLC" as a lead DBA. He is a regular speaker at local and virtual PASS chapters, SQL Saturdays, and Azure conferences. He is a board member of New England SQL Server User Group, organizer of Boston SQL Saturday.
Mentor
Pariss Chandler
Reason for being involved in workshop:
I took this workshop myself last year and it was extremely helpful. I've spoken quite a few times after participating in GDCFP day and have more talks coming up next year. A lot of my preparation and being confident in my talks is thanks to this workshop.
About Pariss
: Pariss is creator of the hashtag #BlackTechTwitter, a movement bringing awareness and exposure to the Black community in the tech industry. She is also Founder of Black Tech Pipeline, a platform extending opportunity and continued support to Black technologists and employers/organizers looking to work with technologists within the community. Pariss is also a speaker, front end developer, and works as a hiring team member at G2i, vetting and marketing React and React Native engineers.
Mentor
Shanna Gregory
Reason for being involved in workshop:
Presenting at conferences and events can be amazing for your career and giving back to the community, but it's hard to get started. I want to help participants gain confidence and skills to apply for their first (and second, and third) talks.
About Shanna
: Global Leadership Director at Women Who Code
Mentor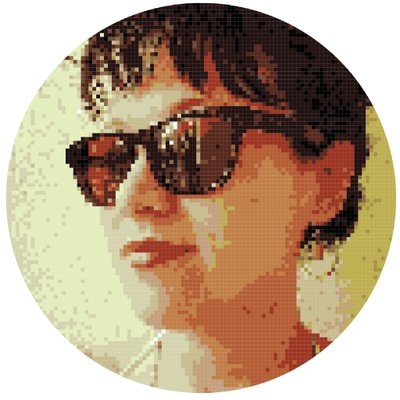 Jory Burson
Reason for being involved in workshop:
I'm excited to mentor others, as someone once mentored me!
About Jory
: Jory works to improve human interoperability in open source and open standards communities as a member of several industry boards and standards setting organizations. She is sponsored by Bocoup to advocate for web developers on Ecma International's Executive Committee, the OpenJS Foundation Cross Project Council, the W3C Advisory Council, the MDN Product Advisory Board, and works on projects with OASIS Open Projects, Ecma TC39, Ecma TC53, and Web Platform Tests.
Mentor
Teri Chadbourne
Reason for being involved in workshop:
As a relative newcomer to the tech scene, I've encountered imposter syndrome while applying to speak at conferences. Global Diversity CFP Day was a great confidence builder for me, and I'm excited to share my experience crafting successful abstracts and preparing for my first tech talks.
About Teri
: Teri is a front-end developer and lead maintainer for ProtoSchool, an educational platform for learning about the decentralized web. She's co-organizer of Offline Camp and an advocate for the Offline First movement.
Mentor
Andy Haskell
Reason for being involved in workshop:
To give back in the tech community and to help more speakers give tech talks
About Andy
: Software engineer at Diffeo, meetup co-organizer at Boston Golang, and distance runner. Don't ask me about Pokémon or sloths unless you want to have a 45-minute conversation!
Mentor
Veronika Kolesnikova
Reason for being involved in workshop:
I would like to share my experience and inspire new speakers
About Veronika
: Developer at Rightpoint Boston, Microsoft MVP(AI), MS in IT I'm passionate about backend web development and AI. I work mainly with Microsoft technologies like C#, .NET, Xamarin, Azure. Love challenging myself and learn new development tools and languages. Sharing my knowledge and experience with the community is important for me, so I'm giving talks at user groups meetings, code camps, local and national conferences. I'm also a co-organizer of Boston Azure user group – the oldest Azure user group in the world. In my free time, I like dancing, traveling and practicing aerial yoga.
Mentor
Rachel Heller
Reason for being involved in workshop:
I have spent the past 9 years managing agendas and presenters for a variety of conferences in the technology space. I've read thousands of session submissions and I'm excited to put that experience to use helping participants in Global Diversity CFP Day.
About Rachel
: Rachel works for PTC and manages content strategy for LiveWorx. LiveWorx is an annual conference located in Boston, which brings together thousands of professionals focused on digital transformation in the industrial enterprise.
Mentor
kira prentice
Reason for being involved in workshop:
getting more voices into the tech speaking circuit + learning some things myself
About kira
: product manager at centaur labs; founder of flawless hacks
Access Information
Getting to the venue
Public Transport
Is there a public transportation stop near the venue? Yes
Notes:
Kendall Station
Are public transportation stops accessible to people using mobility devices? Yes
Notes:
Kendal Station is accessible (see https://www.mbta.com/stops/place-knncl)
Are public transportation stops accessible to people using service animals? Yes
Notes:
MBTA allows service animals
Are public transportation stops accessible to people who are sight impaired? Yes
Notes:
Kendall Station.
Is the area around the venue safe and well-lit? Yes
Parking
How close is parking to the venue?
There is limited street parking
Are there costs associated with parking?
The parking garage costs $40 per day
Is the parking lot well-lit? Yes
Is the parking lot gated? Yes
Is the parking lot guarded? No
Accessing the venue
Is there any building security? Yes
What is the process for entering?
Come to the lobby, look for the signs
Are there steps going into the building or space?
yes
Are there ramps or elevators?
yes
Are elevator buttons of an appropriate height for wheelchair users to reach?
yes
Is there affordable childcare at or near the venue?
no
The Venue
Is there a quiet room? Yes
Is there a nursing room for parents with a newborn? No
Is the venue safe for small children? No
Is the space easily navigable for people using mobility devices or service animals? Yes
Do chairs in the venue have arms? Yes
Are food and (non-alcoholic) drinks allowed in the space? Yes
How many bathrooms (both single and multiple occupancy) are available?
2
How many wheelchair accessible stalls are there?
How many gender-neutral bathrooms are available?
2
Book your free ticket