Location
University of Texas at Dallas
800 W Campbell Rd, Richardson, TX 75080
Organiser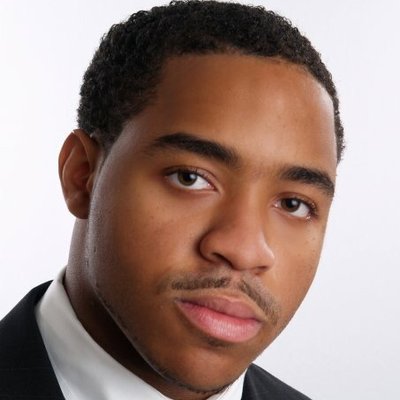 Patrick Hampton
Reason for being involved in workshop:
I really have a strong passion to help others pursue their dreams in technology and delivering presentations. I think it's very important to utilize different experiences to build great presentations that have a lasting experience.
About Patrick
: Patrick Hampton is a Consultant @ Liatrio. He has spoken at a number of different events including Jenkins World 2017, 2019 Management Leadership for Tomorrow and a variety of other venues. He has worked for Apple, Cisco, Accenture and Amazon. He has 10+ years of experience multiple areas including development, test automation, CICD, Release Management, networking, security and Alexa skills development. His most recent experience was with Amazon Alexa as a Senior Evangelist/ Solutions Architect. He has a strong passion for mentoring and encouraging other to fulfill their dreams.
Facilitator
Erica Ward
Reason for being involved in workshop:
To meet amazing people, and to learn
About Erica
: A passion for technology, and a passion to inspire all!
Access Information
Getting to the venue
Public Transport
Is there a public transportation stop near the venue? Yes
Notes:
More info found here https://www.utdallas.edu/directions/hoblitzelle-hall/
Are public transportation stops accessible to people using mobility devices? Yes
Are public transportation stops accessible to people using service animals? Yes
Are public transportation stops accessible to people who are sight impaired? No
Is the area around the venue safe and well-lit? Yes
Parking
How close is parking to the venue?
Parking is available in the parking structure next to the building. Green Parking is free on weekend and there are a number of handicap parking spots in front of the building.
Are there costs associated with parking?
No
Is the parking lot well-lit? Yes
Is the parking lot gated? No
Is the parking lot guarded? No
Accessing the venue
Is there any building security? No
What is the process for entering?
Are there steps going into the building or space?
Are there ramps or elevators?
Are elevator buttons of an appropriate height for wheelchair users to reach?
Is there affordable childcare at or near the venue?
The Venue
Is there a quiet room? No
Is there a nursing room for parents with a newborn? No
Is the venue safe for small children? No
Is the space easily navigable for people using mobility devices or service animals? No
Do chairs in the venue have arms? No
Are food and (non-alcoholic) drinks allowed in the space? Yes
How many bathrooms (both single and multiple occupancy) are available?
2
How many wheelchair accessible stalls are there?
0
How many gender-neutral bathrooms are available?
0
Book your free ticket