Location
1218 3rd Ave, suite 300, Seattle, WA 98101
Organiser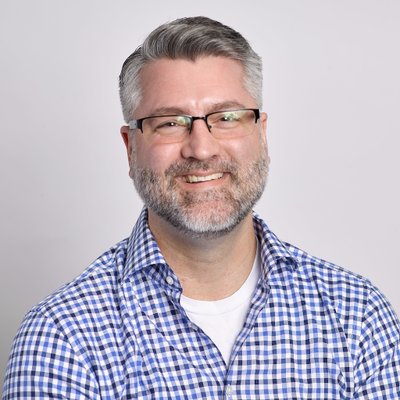 Nick Finck
Reason for being involved in workshop:
I've been a public speaker going back to 2001. I have been fortunate to speak at a number of events. I am now a teacher helping people get into tech... career transitioners. I have facilitated many speaker coaching sessions for those who otherwise are not properly represented in the design conference circuit. I am continually an advocate for underrepresented groups on social media where I activly promote new speakers, specifically women, people of color, & other underrepresented groups. I create lists when conference organizers say they cant find speakers that are women or black. etc. I spent the last 2 years NOT speaking and instead directing those invites to those less likely to get asked to speak. I do this directly with introductions to the conference organizers when they contact me to speak. I am excited to make this happen in Seattle.
About Nick
: Nick Finck is a user experience professional who has worked in the web industry for over two decades. He specializes in information architecture, interaction design, usability and user research for web and mobile. Nick has created web and mobile experiences for Fortune 500 companies including Adobe, Intel, REI, Boeing, Google, and Oprah.com. He lives and plays in Seattle, Washington, where he's a User Experience Design Immersive Instructor at General Assembly. You can learn more about Nick on his personal site at NickFinck.com
Facilitator
Madison Edmiston
Reason for being involved in workshop:
I'm an event coordinator who is helping people get into tech... career transitioners. I want to continue to work towards diversification in tech as well as promoting alternatives to traditional education paths.
About Madison
: Madison is a Local Marketing Associate for General Assembly. She graduated from the University of Washington with a BA in Art, Media, and Culture. Madison served as a communications intern for Washington State Senate Democratic Caucus during the 2017 legislative session. In her spare time, she volunteers with the Seattle nonprofit The Sidekick Collective, drinks lots of coffee, teaches her dog party tricks and talks about pop culture.
Mentor
Bekah Marcum
Reason for being involved in workshop:
Meet great people within the D&I space, share my experiences, and learn from some talented people.
About Bekah
: Bekah is a designer, art director, outdoor hobbiest, and self-proclaimed HGTV reenactor living her best life in Seattle. She is extremely passionate about Diversity & Inclusion, especially within the design field and as a result has recently launched the Black Designers of Seattle community. Bekah changes out her Art Director hat for that of a student in the evenings - where she is working through graduate school at UW and conducting research to further her understanding of design and the Diversity and Inclusion space.
Mentor
Di Dang
Reason for being involved in workshop:
Getting into public speaking can feel daunting and overwhelming (and I still get nervous all the damn time), and I want to do what I can to help others break in! I've seen firsthand what wonders it can do for your career, and I guarantee that everyone has a talk inside them already that they could give. I want to help you unlock that.
About Di
: Di Dang works at Google as a Design Advocate supporting emerging technologies like augmented reality and machine learning. Previously, she worked as a Senior UX Designer and led the Emerging Tech group at Seattle-based digital agency POP, advising clients on how VR/AR, web/mobile, conversational UI, and machine learning could benefit their end users. With a degree in Philosophy and Religion, she considers herself an optimistic realist and is passionate about ethical and inclusive design. You can find her onstage doing improv or on Twitter at @dqpdang.
Mentor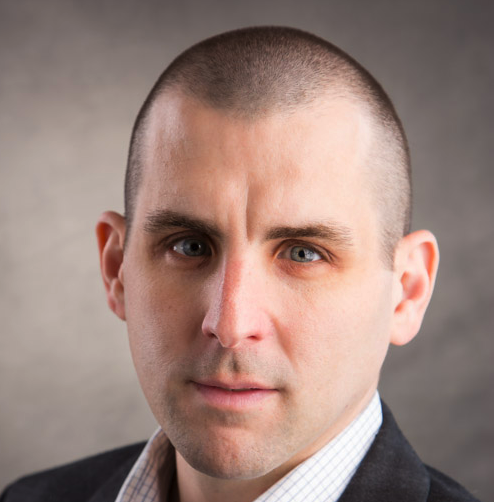 Scott Berkun
Reason for being involved in workshop:
More interesting people should have the confidence and skill to tell their story
About Scott
: Author, Speaker and Speaker Coach
Mentor
Christian Hagel-Sorensen
Reason for being involved in workshop:
I enjoy public speaking and I want to help others find that joy also. It can be great fun and a great confidence booster.
About Christian
: I'm a UX designer from Denmark living in the US. When not working I ride mountain bikes.
Mentor
Timothy Bardlavens
Reason for being involved in workshop:
I'm passionate about the provisioning of access for URMs, this is a key part of providing access. Furthermore, the importance of having more diverse individuals on the world's stage is not only important for the individual, but the thousands of other diverse individuals they inspire by simply being present. URMs won't know the possibilities of what they can do if they don't see representation of those like them doing the same thing.
About Timothy
: Timothy Bardlavens is a Product Design Leader, Cultural Strategist and Diversity, Equity & Inclusion (DEI) Specialist who approaches Organizational Culture challenges through the lens of of Design strategy. His work shifts the focus of DEI from a Human Resources to a User Experience challenge, helping business leaders to understand teams, organizations and companies are designed entities which need unique approaches to cultivate and thrive in an increasingly diverse space. Most importantly, Timothy works with business leaders to develop people-centric strategies with clear, actionable steps to increase diversity, retention, innovation and revenue. Previously a Sr. Product Design Manager at Microsoft, Timothy led a team that focused on core UX and Intelligent experiences in Outlook online in addition to platform experiences that span the O365 Suite and various endpoints. Now at Zillow, Timothy is responsible for building the team and product vision for the business's new venture, Zillow Offers. Timothy is also the Co-Founder of the Design + Diversity Fellowship Program. The purpose of this program: to identify and support emerging under-represented designers with a passion to make positive change within their communities as well as the creative industry. The year-long fellowship not only addresses the needs of the fellows, but it is also meant to amplify the voices and work of each individual both professionally and within their communities. Timothy also is an international speaker and facilitator, previously speaking at Adobe, Microsoft, Capital One, Seattle Design Week and more.
Mentor
Leo Zhang
Reason for being involved in workshop:
Public speaking isn't just about the physical act of public speaking. For me, public speaking, and being comfortable presenting in front of a crowd is the catalyst to a level of self-confidence that can drive people to do amazing things. The anxiety, nervousness, and fear that many get from public speaking is enough to stop even an attempt at it. While I once felt this way as well, I had the opportunity to take professional development classes on public speaking in order to conquer this fear. By the end of the course I realized that this was something I could do. As I moved forward, I took every opportunity I could to improve on my public speaking, and to a further extent, just be more comfortable with myself in front of a crowd. Whether it was work, school, or my personal life, I quickly realized that once I shed this crippling anxiety, nervousness, and fear of public speaking, I started becoming more confident and started doing more things outside my comfort zone to grow as a person. Since that professional development class, I have presented many times at various jobs, taught college classes as a Graduate Teaching and Research Assistant, hosted large-scale events for my Learn UX Seattle Meetup, and been a speaker in both college and professional settings. In short, I feel like I thrive in public speaking, and I absolutely love it now. I want to take all my training, experiences, and on-going education about public speaking and mentor others so they too may realize that while this may be something that scares them to do, they can and will conquer it. If I can help others realize the unique confidence that being a good public speaker brings, I feel like I can truly help them move forward with their personal and professional growth.
About Leo
: Leo is a veteran user experience strategist and researcher who has developed insights-based strategies for clients including USAA, Philips, Johnson Controls, Impinj, and the Federal Government. He brings a unique approach and toolkit to his work, borrowing from his past experience as a Naval Nuclear Engineer combined with a formal education in design research. This background allows Leo to approach challenges with a holistic, systems-thinking mindset that assures insights are both actionable and appropriate in the greater context. Leo holds a B.S. in Mechanical Engineering from Montana Tech and a master's in Industrial Design with an emphasis on Design Research from Arizona State University. He is also the founder of the Learn UX Seattle meetup group, one of the largest UX groups in Seattle.
Mentor
Carly Slater
Reason for being involved in workshop:
I am passionate about speaker diversity and am pleased to have a chance to offer coaching that will get more awesome people speaking at all kinds of events.
About Carly
: Carly is an event producer, community director, "white hat social engineer" and public speaker. She is currently producing events for Starbucks Technology, completing an MBA, and learning how to raise one eyebrow.
Mentor
Lea Alcantara
Reason for being involved in workshop:
You can't be what you can't see.
About Lea
: Lea's thoughts on design and the web industry have been shared on various publications such as .net Magazine, Applied Arts, The Edmonton Journal and A List Apart. She's also the other half of the web show CTRL+CLICK CAST, one of the longest-running design and tech podcasts out there! A prolific industry speaker, Lea lists 28 speaking engagements under her belt since 2007, including Future of Web Design NYC, SXSW Interactive and HOW Design Live! Beyond her passion for branding, color and type, Lea is a major CMS aficionado and a passionate advocate for diversity and inclusion. In her spare time, you can find her binge-watching documentaries about food and obsessively taking photos of her cats.
Mentor
Jose Coronado
Reason for being involved in workshop:
I consider that diversity and inclusion are critical in design and technology. As design leaders and practitioners, we must support each other, especially those who need mentoring and encouragement. By helping develop the voices of underrepresented groups, women, people of color, the quality and the richness of ideas we discuss will be broader. The events and conferences that we participate will reflect a picture much closer to the reality of our diverse society and it will be beneficial to our own professional growth.
About Jose
: Jose has worked leading enterprise UX in-house teams as well as a strategy consultant. He works with clients to help them build and expand their Design, User Experience (UX) and Innovation programs. Some of his clients include McKinsey, Accenture, Bain Capital, AIG, Shire, and Aquent. Jose's career includes leadership roles with Fortune 500 companies like ADP, Oracle and AT&T. He is the Editor of Design Impact a digital publication where he shares leadership lessons from emerging and established design leaders around the world.
Mentor
Sylvia Artiga Monreal
Reason for being involved in workshop:
Through my time convening and moderating panels at GeekGirlCon, I've seen firsthand how powerful a thoughtful panel experience can be for attendees and panelists alike. I'd like to help currently underrepresented voices practice the skills they'd need to break into the space and further their careers.
About Sylvia
: Sylvia Artiga Monreal, M.Ed., is a mestiza nerd and clear-sighted communicator, adept at fine-tuning people and projects to get them unstuck and on their way. She loves the challenge of learning, researching, and imagining better possibilities. Professionally, Sylvia works in higher education and the nonprofit sector, recruiting, training, and coaching individuals in career development, personal leadership, and team management. She's designed and facilitated workshops for AmeriCorps members, out-of-school time educators, college students, nonprofit managers, and board directors. In her spare time, she curates ¿Cómo Se Dice Nerd?, an online space dedicated to celebrating Latinx nerds and their contributions to art, music, and pop culture. Additionally, she is building Skilltree Coaching, a career coaching resource, to fulfill her dream of supporting emerging leaders from underrepresented backgrounds.
Mentor
Rohit Sharma
Reason for being involved in workshop:
As a designer, I passionately believe that one of the most important skills we can develop is the effective communication of our ideas. Since beginning my professional career in 2006, I've not only been fortunate to have had the opportunity to give dozens of prepared talks and lead hundreds of meetings, I have also completed a Toastmasters certification in public speaking and taken classes in advanced presentation skills. So, I am grateful for the opportunity to share what I've learned along the way.
About Rohit
: Rohit Sharma is a User Experience Designer at Deloitte Digital, where he works with enterprise clients on their trickiest design problems. Prior to this, Rohit worked as a Program and Project Manager at Microsoft, first in Microsoft Office and then in the advertising division. Throughout his career, Rohit has been fortunate to work with some wonderful clients including Disney, Ford, Southwest Airlines, and Kaiser Permanente. In his free time, Rohit enjoys exploring the beautiful Pacific Northwest, and reading one of the many books that are always scattered around his home. Rohit and his wife recently welcomed their first child, so Rohit has also welcomed sleeping as a new favorite hobby when he can get it.
Mentor
Muwuso Mkochi
Reason for being involved in workshop:
I believe it is imperative that we are able to express our journeys in our very own words. For a long time conveying who and what I am has been confined to a very limited scope of generalisations and definitions, especially within the design and technology communities. It has become second nature for me to try solve as many problems as I can through design thinking. Opening up the dialogue in how and why it is important to define ourselves without the stereotypes can make room for all the many ways we can solve problems and exist in inclusion whilst maintaining our identities.
About Muwuso
: Muwuso is a Multidisciplinary Designer with key focuses in Digital, Brand & Experience Design. Over the past 10 years, he has led design in-house and remotely for some of the world's leading agencies and brands including: Unilever, Nestle, L'Oreal, Absolut, Lexus, Dimension Data, General Motors and South African Tourism. He is constantly inspired by the evolution of technology; its influence on human behaviour and the resulting impact on environments and micro-cultures: societal and business. He currently works out of Vancouver, BC as Senior Product Designer and Design Mentor at CareerFoundry GmbH. Prior to that he worked as a Snr Interactive Designer for VML in South Africa and is a native of the warm heart of Africa - Malawi.
Access Information
Getting to the venue
Public Transport
Is there a public transportation stop near the venue? Yes
Notes:
1) By lightrail (get off at the University Street Station stop downtown, in the bus tunnel)
2) By bus in via bus tunnel or 3rd Ave (get off near 3rd & University Street).
Are public transportation stops accessible to people using mobility devices? Yes
Are public transportation stops accessible to people using service animals? Yes
Are public transportation stops accessible to people who are sight impaired? Yes
Is the area around the venue safe and well-lit? Yes
Parking
How close is parking to the venue?
Near by parking garages: 1) Financial Center Garage Directly under Purple Cafe 324 University St, Seattle, WA 98101 2) The Cobb Parking Garage Next to the University Street Station entrance 315 Union St, Seattle, WA 98101
Are there costs associated with parking?
Parking prices vary per garage and fluctuate, here are the rates we last saw: Financial Center Garage: $20.00 for 4 hours, The Cobb Parking Garage: $10.00 on Saturday
Is the parking lot well-lit? Yes
Is the parking lot gated? No
Is the parking lot guarded? No
Accessing the venue
Is there any building security? Yes
What is the process for entering?
Enter the Seattle Building at 1218 on 3rd avenue. Take the elevator to the 3rd floor, we are in suite 300 directly in front of you when the elevator opens.
Are there steps going into the building or space?
Check in at front desk at General Assembly on the 3rd floor.
Are there ramps or elevators?
Building has elevators
Are elevator buttons of an appropriate height for wheelchair users to reach?
Buttons are at a low height.
Is there affordable childcare at or near the venue?
No. There are childcare options but as a parent I assure you they are not affordable.
The Venue
Is there a quiet room? No
Is there a nursing room for parents with a newborn? No
Notes:
We do have a few private bathrooms with plenty of space but no real surface to change a baby on. If you need a space find me, the organizer, and I will show you to a private room with a surface to change.
Is the venue safe for small children? No
Notes:
We recommend leaving kids at home if possible.
Is the space easily navigable for people using mobility devices or service animals? No
Notes:
Animals are not allowed in the building unless it is a officially licensed service animal. The hallways are wide enough for most mobility devices and the elevator and entry doors into the office are wide enough as well.
Do chairs in the venue have arms? No
Notes:
Most chairs in the venue are either folding chairs or fixed chairs without arms. We do have several couches that sit a bit low.
Are food and (non-alcoholic) drinks allowed in the space? No
Notes:
Please avoid bringing food, We will likely provide food in the venue (still confirming this).
How many bathrooms (both single and multiple occupancy) are available?
4
How many wheelchair accessible stalls are there?
2
How many gender-neutral bathrooms are available?
2
Book your free ticket