Location
19/127 Creek St, Brisbane City QLD 4000
Organiser
Ash Kyd
Reason for being involved in workshop:
I'm keen to see more diverse voices speaking in the Brisbane tech community and love the idea of workshops to help.
About Ash
: Digital developer for ABC News (Australia) and assistant organizer of BrisJS (the Brisbane Javascript meetup) and general web dev.
Mentor
Charelle Collett
Reason for being involved in workshop:
To help out with the proposal writing.
About Charelle
: Charelle is a technical writer for Red Hat and full snack devourer. She is passionate about good design, information security and getting involved with the tech community. When not hanging upside down from a pole, she usually can be found playing music, volunteering at a conference, or studying Japanese.
Mentor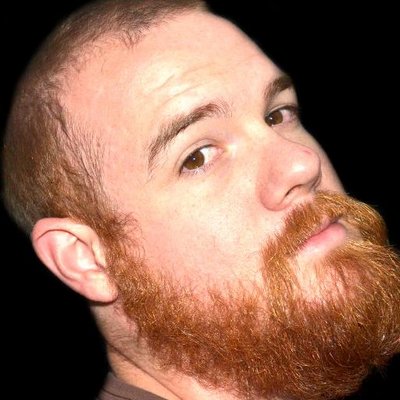 Glen Arrowsmith
Reason for being involved in workshop:
The tech community is extremely unbalanced. Without encouraging diverse people to partake in the community, nothing will change.
About Glen
: Developer, tech community volunteer, father.
Mentor
Anna Gerber
Reason for being involved in workshop:
To get more people interested in submitting to conferences and tech events.
About Anna
: I like to make things and write code
Mentor
Sarah Smith
Reason for being involved in workshop:
To pass on knowledge & help create more diversity in speaker lineups
About Sarah
: Software Engineer, Entrepreneur & International Speaker in Tech
Mentor
Clinton Roy
Reason for being involved in workshop:
I want to see new faces and hear new ideas at the technical conferences I attend.
About Clinton
: Clinton is a software engineer, focusing on Open Source, Linux and Python. Most of his career has been supporting scientists at Australia's leading research organisations (CRCs, ARCs, CSIRO, Universities). Currently Clinton is a Senior Developer with Bloomberg. Clinton is a strong believer in spreading knowledge, and to this end has given talks at myriads of technical conferences (OSDC, linux.conf.au, PyCon Australia/New Zealand). Clinton also participates in Coder Dojo, teaching fundamental computer concepts to children. Clinton is also a certified Software Carpentry Instructor, able to pass on fundamental Computer Science techniques to researchers across any domain. Clinton also semi-regularly teaches classes in programming and electronics at the State Library of Queensland. Clinton is involved in running his local Unix group (HUMBUG) and ran the local Python group for many years. Clinton has been heavily involved in running linux.conf.au and PyCon Australia. Clinton also produces the occasional podcast episode for Hacker Public Radio.
Mentor
David Cook
Reason for being involved in workshop:
I'm the organiser of the Brisbane .NET User Group and am one of the organisers of DDD Brisbane. Part of my goals as organiser of these local community events is to improve the diversity of speakers and am always looking to give first timers the opportunity to get up and present their knowledge, learnings and journeys. I would like to help in the preparation, confidence and the delivery skills for more presenters to grow the pool of speakers in our local community.
About David
: I'm a Lead Consultant at Readify responsible for delivering complex technical solutions, leading teams, transforming businesses, coaching and mentoring. I'm also very actively involved in the local developer community both as an organiser, presenter and a participant. I've began presenting more than 20 years ago, initially doing a Toastmasters course then applying those skills in many facets of both work and personal life conducting training classes, facilitating workshops, being MC for weddings and presenting at local user groups up to international conferences.
Access Information
Getting to the venue
Public Transport
Is there a public transportation stop near the venue? Yes
Are public transportation stops accessible to people using mobility devices? Yes
Are public transportation stops accessible to people using service animals? Yes
Are public transportation stops accessible to people who are sight impaired? Yes
Is the area around the venue safe and well-lit? Yes
Parking
How close is parking to the venue?
Not sure of the parking situation. This site might help: http://www.visitbrisbane.com.au/parking/deals/cbd/weekend-parking
Are there costs associated with parking?
Is the parking lot well-lit? No
Is the parking lot gated? No
Is the parking lot guarded? No
Accessing the venue
Is there any building security? Yes
What is the process for entering?
The front entrance is locked, so a volunteer will be downstairs to buzz people in and up the lift.
Are there steps going into the building or space?
no
Are there ramps or elevators?
yes
Are elevator buttons of an appropriate height for wheelchair users to reach?
yes
Is there affordable childcare at or near the venue?
The Venue
Is there a quiet room? No
Is there a nursing room for mothers with a newborn? No
Notes:
This can be arranged if needed, otherwise feeding can happen at any time throughout the workshop in accordance with Australian legislation.
Is the venue safe for small children? Yes
Is the space easily navigable for people using mobility devices or service animals? Yes
Notes:
The accessible bathroom is on the ground floor, via the elevator.
Do chairs in the venue have arms? No
Are food and (non-alcoholic) drinks allowed in the space? Yes
How many bathrooms (both single and multiple occupancy) are available?
2
How many handicap stalls or single-occupancy bathrooms are there?
1
How many gender-neutral bathrooms are available? If none is it possible to make some gender-neutral?
1
Book your free ticket