Location
Roppongi Hills Mori Tower 6-10-1 Roppongi Minato-ku, Tokyo
Workshop Information
connpassページは日本語でインフォメーションがあります:https://connpass.com/event/119368/
今回のワークショップは日本語・英語の2トラックに分かれて行うアクティビティがあるので、参加申込の際に希望言語をお選びください。
** Workshop: Speaking at your first tech conference **
Global Diversity CFP Day is a global event happening in more than 70 countries at the same time, with the goal to help increasing the diversity of tech conference speakers. If you are part of an underrepresented group in tech and would like to change this situation by speaking at your first tech conference, this workshop if for you.
The workshop will cover topics like:
1. Choosing the perfect topic for your talk
2. Writing a talk proposal and self-introduction
3. Structuring your talk's content
4. Slide design
5. Tips to nail on the day of the talk
We will have experienced speakers as mentors for this event.
This is a bilingual workshop and we will have English and Japanese tracks, so please choose your preferred language when registering for this event on the Connpass page.
** Who can come to this event? **
This workshop is not specific to any programming languages or frameworks, we welcome people from all backgrounds related to tech, including design and management. Skill level and years of experience are also irrelevant, so please don't worry about it.
"Diversity" includes various aspects such as religion, race, gender, nationality, sexual orientation, body shape, nationality and ability.
Japanese nationals are also considered are minority at international conferences, as well as foreign nationals are minorities in Japanese conferences. So we also welcome those who have experience speaking in Japanese conferences but would like the challenge of speaking in English at international conferences (or vice-versa). Even if you are not confident in your English/Japanese proficiency, our bilingual mentors will help you.
** Agenda **
11:00 - Arrival & Check in
11:15 - Welcome & Announcements
11:30 - CFP Advice by Mentors
12:00 - Finding A Topic
12:20 - Proposal Writing
12:40 - How to Craft Your Bio
12:45 - Writing Your Bio
13:15 - LUNCH BREAK
14:15 - Caring For Your Audience
14:30 - Your Perfect Tech Talk
14:45 - Proposal Writing (cont.)
15:15 - Slide design
15:25 - The Day of Your Talk
15:40 - Proposal Writing (cont.)
15:55 - Presentation of Proposals
16:10 - Group photo and closing
* Some contents of the schedule are still subject to change
** Code of Conduct **
All attendees, workshop organisers, facilitators, mentors and venue staff involved in Global Diversity CFP Day are required to agree with the following code of conduct. Workshop team members will enforce this code of conduct throughout the event.
https://www.globaldiversitycfpday.com/code-of-conduct
Organiser
Tutti Quintella
Reason for being involved in workshop:
As member of Women Who Code, it's part of our mission to encourage more women to speak at conferences and give them visibility as role models, so we can inspire a more diverse tech industry.
About Tutti
: Engineering Training team at Mercari Inc. and Director of Women Who Code Tokyo chapter
Facilitator
Lena Morita
Reason for being involved in workshop:
Once you realize how much better everything becomes when there is diverse representation, you can never really go back.
About Lena
: JavaScript Developer at Automattic, Director for Women Who Code Tokyo
Mentor
Tim Oliver
Reason for being involved in workshop:
I'd love to meet more developers in Tokyo and would love to help contribute to the success of the event.
About Tim
: Tim is an iOS Engineer originally from Perth, Western Australia. He currently works on the main JP Product team at Mercari in Tokyo. Outside of work, he likes contributing to open source, video games and karaoke.
Mentor
Chelsea Hostetter
Reason for being involved in workshop:
Mentorship has meant so much to me and my own career, so I want to mentor and support other diverse speakers to be innovative, be thoughtful, and be seen. Together, we can take the world by storm!
About Chelsea
: UX Designer + Researcher at yamaneco, Co-Organizer of Hexagon UX
Mentor
Akiko Kurono
Reason for being involved in workshop:
I give presentations about web design 5 or 6 times in a year, and I have my own class about designing twice a month. I LOVE to talk about my passion for designing. For the next step as a designer / instructor, I want to share the technique of presentation with people who want to express their interest <3
About Akiko
: Web designer working for Mercari, Inc. 👩🏻‍💻 Adobe Community Evangelist👩🏻‍🏫 Love design, art, latin music, dancing Salsa & Bachata Sensual 💃🏻🕺
Mentor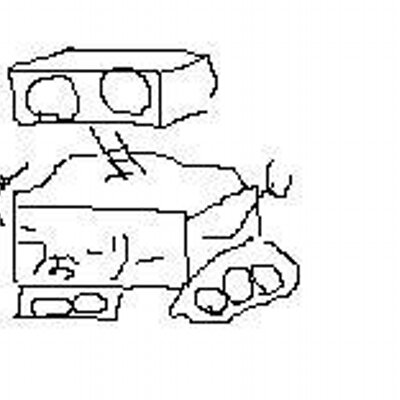 Yosuke Furukawa
Reason for being involved in workshop:
TBD
About Yosuke
: Node.js core collaborator, jsconf.jp organizer, nodefest organizer
Mentor
Rishabh Gupta
Reason for being involved in workshop:
Being a GDE from an under-represented community I wanted to take this chance to help other similar individuals and get them to be able to share my experience of giving talks at conferences and presentations.
About Rishabh
: Rishabh is a Google Machine Learning Developer Expert researching on generative models, particularly Generative Adversarial Networks (GANs). He is also a grad student in deep learning & computer vision at University of Tokyo. He has had prior worked as a software developer/ ML Researcher for Jeju ML Camp, Kakao Brain and Merck Pharmaceuticals. His work has been featured in international conferences at CVPR and NAACL-HLT. He has prior contributed to the world's largest ideathon held in Oman under the Ministry of Oman as a mentor and a judege. He is driven by high-risk high-reward tech projects that tackle socially important problems. In his spare time he reads non-fiction books, play table-tennis and listen to football podcasts.
Access Information
Getting to the venue
Public Transport
Is there a public transportation stop near the venue? Yes
Notes:
Hibiya or Oedo metro line: Roppongi Station (Roppongi Hills exit)
Are public transportation stops accessible to people using mobility devices? Yes
Are public transportation stops accessible to people using service animals? No
Are public transportation stops accessible to people who are sight impaired? Yes
Is the area around the venue safe and well-lit? Yes
Parking
How close is parking to the venue?
Are there costs associated with parking?
Is the parking lot well-lit? Yes
Is the parking lot gated? Yes
Is the parking lot guarded? Yes
Accessing the venue
Is there any building security? Yes
What is the process for entering?
Find the event reception on the Lower Lobby of Mori Tower building. They will check your ID and guide you to the 30th floor.
Are there steps going into the building or space?
Are there ramps or elevators?
Are elevator buttons of an appropriate height for wheelchair users to reach?
Is there affordable childcare at or near the venue?
The Venue
Is there a quiet room? Yes
Is there a nursing room for parents with a newborn? Yes
Is the venue safe for small children? No
Is the space easily navigable for people using mobility devices or service animals? No
Do chairs in the venue have arms? No
Are food and (non-alcoholic) drinks allowed in the space? Yes
How many bathrooms (both single and multiple occupancy) are available?
0
How many wheelchair accessible stalls are there?
0
How many gender-neutral bathrooms are available?
1
Book your free ticket