Location
Sir M. Visvesvaraya Institute of Technology, International Airport Road, Hunasamaranahalli, Yelahanka, Krishnadeveraya Nagar, Bengaluru, Karnataka 562157
Organiser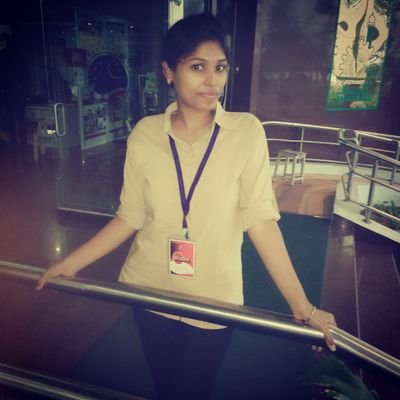 Srujana Botcha
Reason for being involved in workshop:
People evolve only when they get educated. And it's very important for us to get educated about the dynamics of the world in order to have betterment in it.
About Srujana
: A free and open source software enthusiast who's more interested in the colorful rainbow of gender. An activist striving for a better world.
Mentor
Subhashish Panigrahi
Reason for being involved in workshop:
Half of my career has been in designing and implementing education and outreach programs. Workshops is something that is close to my heart — it gives the opportunity to all the participants to express themselves (unlike a talk). Workshops help strengthen the bonding between participants so that they connect in a human level — this is extremely valuable when it comes to knowledge sharing. I aim to learn from others, especially the unique challenges they face, while sharing with them tips and case studies related to CfP so that we can collectively address some of them.
About Subhashish
: Subhashish has been a community catalyst for over a decade and has helped build many Open Internet communities like Internet Society, Wikimedia/Wikipedia, Mozilla and Global Voices. He founded OpenSpeaks to build open resources for preserving indigenous languages that won him a grant from National Geographic and the MJ Bear Fellowship from Online News Association. Subhashish is advises many organizations including Creative Commons, Global Voices, Wikitongues and ScholarlyHub. He has spoken in over 100 conferences in more than 20 countries.
Access Information
Getting to the venue
Public Transport
Is there a public transportation stop near the venue? Yes
Notes:
Hunasamaranahalli Bus Stop, 2km from the college. Once you arrive at the stop, any available auto will take you to the college. Just ask for MVIT college circle. Or you can book an Uber/Ola.
Are public transportation stops accessible to people using mobility devices? No
Are public transportation stops accessible to people using service animals? No
Are public transportation stops accessible to people who are sight impaired? No
Is the area around the venue safe and well-lit? Yes
Notes:
As the event is on day, we won't have issues with light.
Parking
How close is parking to the venue?
200-300 meters
Are there costs associated with parking?
No
Is the parking lot well-lit? Yes
Is the parking lot gated? No
Is the parking lot guarded? Yes
Notes:
The guard watches over the vehicles.
Accessing the venue
Is there any building security? Yes
What is the process for entering?
An event representative will be available to help you in entering.
Are there steps going into the building or space?
Yes.
Are there ramps or elevators?
Yes.
Are elevator buttons of an appropriate height for wheelchair users to reach?
Yes.
Is there affordable childcare at or near the venue?
No.
The Venue
Is there a quiet room? Yes
Is there a nursing room for parents with a newborn? No
Is the venue safe for small children? No
Is the space easily navigable for people using mobility devices or service animals? Yes
Notes:
There are sign boards available.
Do chairs in the venue have arms? Yes
Notes:
The chairs are well cushioned.
Are food and (non-alcoholic) drinks allowed in the space? Yes
Notes:
Food and beverages should not be consumed inside the venue hall.
How many bathrooms (both single and multiple occupancy) are available?
0
How many wheelchair accessible stalls are there?
0
How many gender-neutral bathrooms are available?
0
Book your free ticket