Location
1111 Saint-Antoine St W, Montreal, QC H3C 1B3
Organiser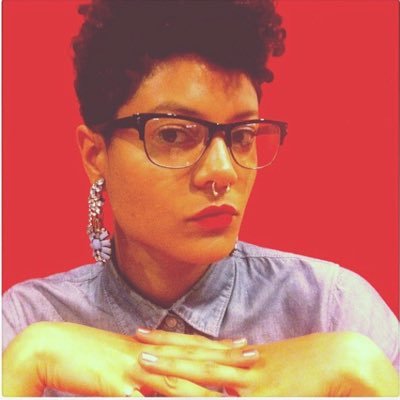 Hana Nagel
Reason for being involved in workshop:
As a speaker and a member of groups under-represented in tech, I want to encourage my peers to get more involved!
About Hana
: Hana Nagel is designer and researcher, with experience ranging from UNESCO and non-profits, to start-ups and enterprise. Her work is connected by a commitment to using a research-driven approach to solve problems for people. She is currently a Service Designer with Element AI, where she helps teams to make the right thing, and to make the thing right.
Facilitator
RC Woodmass
Reason for being involved in workshop:
As a former classically trained opera singer, I am excited to bring those skills into the tech world to get underrepresented voices heard!
About RC
: RC Woodmass (they/them) is a non-binary lesbian now working in tech. For the last two years they have immersed themself in the tech sector, co-leading the Montreal chapter of Lesbians Who Tech (& Allies) to be one of the most active chapters in their global network. They founded Queerit, a social good web design and development enterprise by and for queers (and those who love us). RC is also working as a Product Designer, applying their talents in speaking, writing, and design as a founding employee of Diversity & Inclusion startup Crescendo. They have been called a "rising star in the queer/feminist movement" and works tirelessly for the visibility of queer and trans folks in the tech sector, as well as in society at large. They love cycling, writing poetry, gardening, and their cat, Didi.
Mentor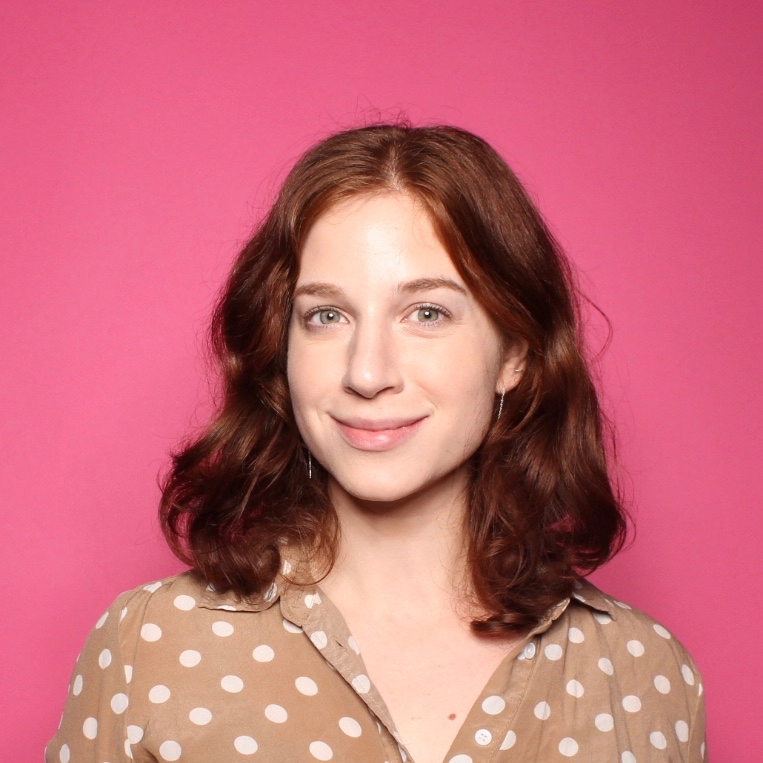 Andrea Zoellner
Reason for being involved in workshop:
My mentors were instrumental in helping me overcome my fears when I started out. Now, I take every opportunity available to give back and coach others in the same way.
About Andrea
: Andrea is the Chief Content Creator at SiteGround and the lead organizer for WordCamp Montreal. She trained as a broadcast journalist and worked in corporate communications before trading it for a career in tech. Now she spends her days developing brand messaging, copy editing and blogging. When she's not at home in Montreal, she's sampling the digital nomad life and documenting her adventures on her travel blog.
Mentor
Negar Rostamzadeh
Reason for being involved in workshop:
I would like to share my experiences and discuss about what I've learned.
About Negar
: Negar Rostamzadeh is a Research Scientist at Element AI and her main areas of interest are computer vision and multimodal learning. She received her Ph.D. from the University of Trento in 2017, and has spent more than 2 years at MILA (Montreal Institute of Learning Algorithms) during her Ph.D. Negar has worked as a research intern at the Multimedia and Vision lab at the Queen Mary University of London and in the Research and Machine Intelligence group at Google. She has been involved in many initiatives to increase diversity and inclusion in the field. Some of these include organizing the first Women in Deep Learning (WiDL) workshop in 2016, co-organizing the Women in Machine Learning (WiML) workshop at NIPS in 2016, the Women in Computer Vision (WiCV) workshop at CVPR in 2017, and the Women in Deep Learning workshop at MILA's deep learning summer school in 2017.
Mentor
Sage Franch
Reason for being involved in workshop:
I got my speaking career started with a little help from my job and a lot of personal hustle. I've got a lot of tips to share and want to help other underrepresented voices be heard!
About Sage
: Sage Franch is the co-founder and CTO of Crescendo, a diversity education app for Slack that teaches empathy and inclusion in the workplace. In 2018 she left her corporate job to launch a startup that would solve a problem she and many of her peers in the tech industry had faced: workplace discrimination. A seasoned developer and technical educator, Sage has contributed code to startups and non-profits across North America. In her previous roles, Sage specialized in cognitive computing, mixed reality, and blockchain, and prior to that she created global-scale online courses for developers as an educator at Microsoft Learning. Sage is also creator of Trendy Techie, a global mentorship blog for women in STEM, and Extrovirtual, the virtual networking challenge. She moonlights as a technical education consultant, sits on the board of The Bishop Strachan School, and frequently teaches youth coding and entrepreneurship workshops. Above everything, Sage aims to use her digital skills to build a brighter, fairer future for all.
Mentor
Kathryn Presner
Reason for being involved in workshop:
I enjoy helping folks under-represented in tech become more confident with public speaking.
About Kathryn
: Kathryn is a Happiness Engineer at Automattic, where she helps folks customize, configure, and troubleshoot their WordPress sites. She enjoys mentoring and encouraging both new public speakers and people learning to code, at grassroots events like WordCamps, Girl Geeks, and Ladies Learning Code workshops. Learn more about Kathryn at: https://kpresner.com/ Find public-speaking resources here: https://getspeak.in/
Mentor
Déborah Cherenfant
Reason for being involved in workshop:
To bring more women and diversity to the tech scene!
About Déborah
: Entrepreneurship expert, female leadership specialist, tech incubator manager, diversity advocate, gender equality evangelist, and contemporary afro art, fashion & design enthusiast. Entrepreneur, speaker, mentor and senior advisor, Déborah Cherenfant's work, leadership and creativity have been recognized many times, notably through the Woman of Distinction Award in entrepreneurship by YWCA Montreal in 2016. TEDx fellow, Deborah's speaking engagements keep her busy in Quebec and abroad, just as much as her community involvement, mainly as president of the board of Compagnie F, administrator of KANPE Foundation as well as CLIPP. In 2018, Déborah was named on the Quebec Council on the Status of Women and one of the 12 laureates of Black History Month in 2019.
Access Information
Getting to the venue
Public Transport
Is there a public transportation stop near the venue? Yes
Are public transportation stops accessible to people using mobility devices? Yes
Are public transportation stops accessible to people using service animals? Yes
Are public transportation stops accessible to people who are sight impaired? Yes
Is the area around the venue safe and well-lit? Yes
Parking
How close is parking to the venue?
There are 2 parking areas near Factry: one in front of the building (100 meters) and one another on the near tower (Deloitte tower) (300 meters)
Are there costs associated with parking?
First car park: $12 per day. Second: $20 per day
Is the parking lot well-lit? Yes
Notes:
The first car park benefits from the light of the city. The second is private, so yes it's well lighted.
Is the parking lot gated? Yes
Notes:
The parking in front of Factry isn't gated nut the second (Deloitte Tower) is gated.
Is the parking lot guarded? Yes
Accessing the venue
Is there any building security? Yes
What is the process for entering?
no process - the door is front to the street - just open the door
Are there steps going into the building or space?
just a little step so you need to put a little ramp for wheelchair
Are there ramps or elevators?
In the building, we get one large ramp and an elevator for the second floor
Are elevator buttons of an appropriate height for wheelchair users to reach?
elevator is not best suited for wheelchair, ramp to second floor might be better
Is there affordable childcare at or near the venue?
No
The Venue
Is there a quiet room? Yes
Notes:
There are 2 quiet spaces available
Is there a nursing room for parents with a newborn? Yes
Is the venue safe for small children? No
Notes:
The space isn't fully adaptable for young children but we can make safe spaces
Is the space easily navigable for people using mobility devices or service animals? No
Notes:
The first floor is easily navigable
Do chairs in the venue have arms? Yes
Notes:
The chairs with arms are deck style chairs
Are food and (non-alcoholic) drinks allowed in the space? Yes
How many bathrooms (both single and multiple occupancy) are available?
0
How many wheelchair accessible stalls are there?
0
How many gender-neutral bathrooms are available?
5
Book your free ticket