Location
Völckersstraße 38,
22765 Hamburg
Organiser
Felicitas Kugland
Reason for being involved in workshop:
I love to enable others to do what they want and learn new things.
About Felicitas
: 👩‍💻I am a Principal Engineer, working in Developer Relations @SinnerSchrader, Curator of JSConf EU, organizing dec0de meetup, believe in the power of CSS 🤓Fun Fact: I'm always wearing mismatched socks.
Mentor
Tereza Iofciu
Reason for being involved in workshop:
I'd like to see more people get the confidence to step up and trust themselves.
About Tereza
: I am a Lead Data Scientist at mytaxi, I started and co-organize the PyLadies Hamburg group and am an Ambassador for Hamburg for Women in AI. I also paint, draw, knit under the label tiyepyep which means stuff in dinosaur slang.
Mentor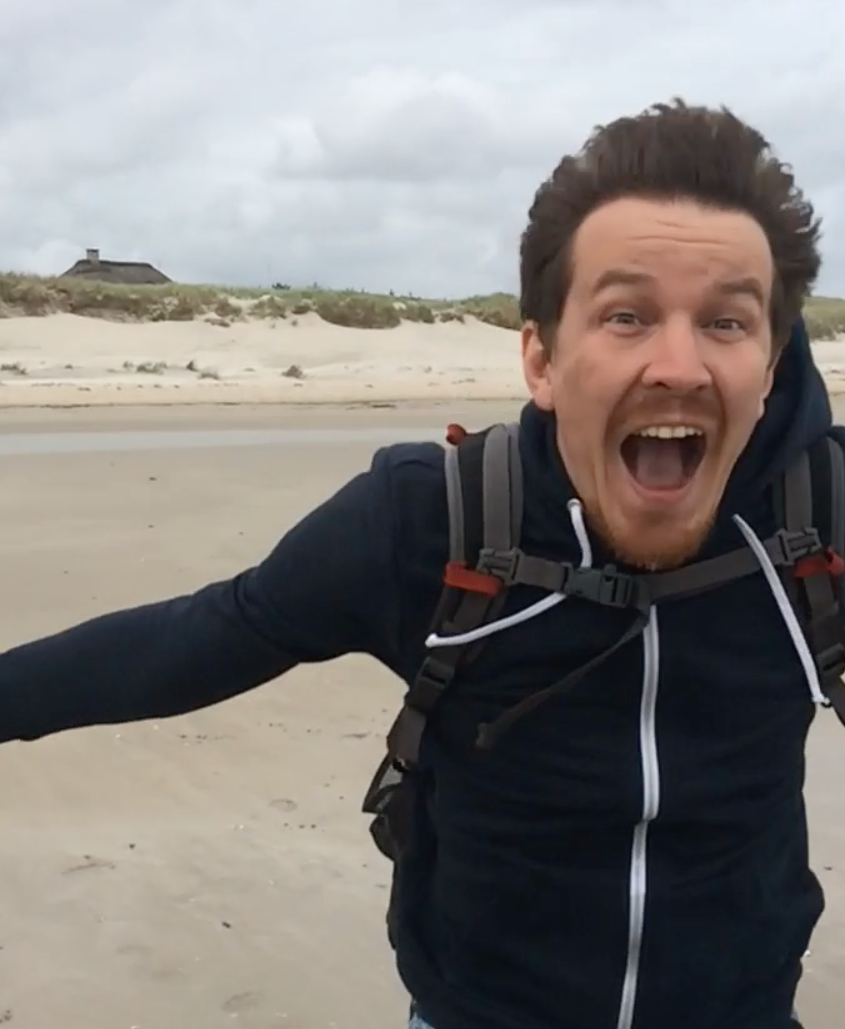 Martin Sonnenholzer
Reason for being involved in workshop:
I am organizing meetups and a conference and feel there is not eenough diversity in most of the line ups. I want to change that and show people that they should not be afraid of stages and speaking :)
About Martin
: I am a principal product engineer at SinnerSchrader. I organize the Angular Berlin Meetup as well as NG-DE a community conference about Angular. I also spoke at various conferences. And let me say it's a lot of fun.
Mentor
Ole Michaelis
Reason for being involved in workshop:
I believe that there must be more diversity than just diversity in beard length!
About Ole
: Ole Michaelis is the co-founder of SoCoded, a hackfest and web development conference in Hamburg. He's a Software Engineer working for DNSimple making domain management automation a breeze. In his free time, he's building slidr.io, a hazzle-free slide sharing platform. Ole is passionate about open source software, enjoys traveling, and loves Mexican food. He classifies himself as a 'bad' German as he dislikes beer and soccer – the traditional German past-times.
Mentor
Tina Umlandt
Reason for being involved in workshop:
With organizing the JSUnconf I learnt how important diversity is in life and how much still needs to be done. I seek equity and want to help other people achieving their best,
About Tina
: I am a frontend developer with more than 12 years experience. I am from Hamburg but living in Copenhagen since 1,5 years now. At the moment I am also organising the JSUnconf. Wanna join ?
Access Information
Getting to the venue
Public Transport
Is there a public transportation stop near the venue? Yes
Notes:
Bus stops:
Gaußstraße 270m (2, 288);
Friedensalle 350m (2, 37, 150, 283, 288);
S-Bahn:
Hamburg Altona 850m;
Are public transportation stops accessible to people using mobility devices? Yes
Are public transportation stops accessible to people using service animals? Yes
Are public transportation stops accessible to people who are sight impaired? Yes
Is the area around the venue safe and well-lit? Yes
Parking
How close is parking to the venue?
Normal parking slots like in most streets in Hamburg. If needed we can try to provide underground parking slots.
Are there costs associated with parking?
No
Is the parking lot well-lit? Yes
Is the parking lot gated? No
Is the parking lot guarded? No
Accessing the venue
Is there any building security? No
What is the process for entering?
Please use the side entry. Left beside the building you can go to a backyard. On the right side the first door you can ring the bell.
There will also be signs at the building :)
Are there steps going into the building or space?
Yes, 3 steps. If you need a ramp for example for a wheelchair please contact us. We can provide something.
Are there ramps or elevators?
We can provide a ramp if necessary. We have an elevator to the underground car park
Are elevator buttons of an appropriate height for wheelchair users to reach?
yes
Is there affordable childcare at or near the venue?
If you need childcare, please answer at the ticket registration. We can provide childcare if needed.
The Venue
Is there a quiet room? Yes
Is there a nursing room for parents with a newborn? Yes
Is the venue safe for small children? Yes
Notes:
We have an extra room to work with toddlers, which we can use :)
Is the space easily navigable for people using mobility devices or service animals? Yes
Do chairs in the venue have arms? No
Notes:
We can provide some if needed.
Are food and (non-alcoholic) drinks allowed in the space? Yes
Notes:
We will provide lunch, snacks and drinks will be available the whole workshop day.
Please let us know at the registration of your ticket about any dietary restrictions you have, so we can check with our catering services.
You are welcome to bring your own food/drinks if you like to.
How many bathrooms (both single and multiple occupancy) are available?
8
How many wheelchair accessible stalls are there?
0
How many gender-neutral bathrooms are available?
0
Book your free ticket